With a high school diploma or equivalent, you could be pursuing Enlisted jobs in any one of dozens of exciting fields in America's Navy.  Download any of our available Enlisted brochures to learn more.
Can't view these files? Download Adobe Acrobat Reader
ENLISTED - GENERAL OVERVIEW
PDF | 2.8 MB
Get a sense of the exciting career opportunities, training, benefits and service options available to Enlisted Sailors. Plus get the next steps for becoming part of America's Navy.
BASIC TRAINING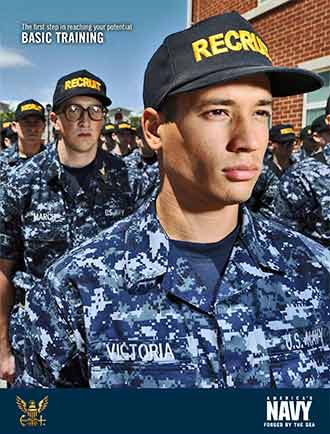 To become Sailors, enlistees must first graduate Recruit Training (Boot Camp) – a seven- to nine-week program of training and coursework that takes place in Great Lakes, Illinois.
AVIATION RESCUE SWIMMER (AIRR)
Part of the Naval Special Operations (NSO) community, Aviation Rescue Swimmers (AIRR's) are experts in emergency response – doing whatever it takes to complete rescue missions by sea or land.
CRYPTOLOGY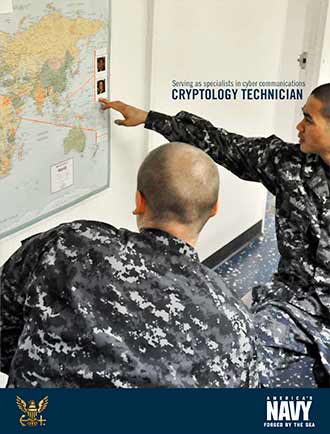 They're the experts on world languages and cultures. Navy Cryptologic Technicians, Interpretive (CTIs) decipher and analyze foreign communications using the latest technology.
NAVY DIVER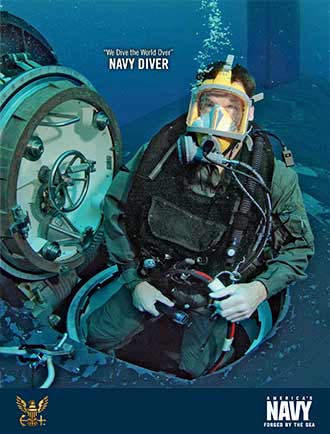 Part of the Naval Special Operations (NSO) community, Navy Divers are some of the world's leading underwater specialists – conducting operations ranging from salvage and recovery to deep submergence.
EXPLOSIVE ORDNANCE DISPOSAL (EOD) TECHNICIAN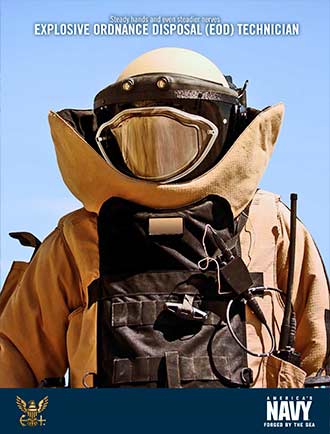 Part of the Naval Special Operations (NSO) community, Explosive Ordnance Disposal (EOD) Technicians are among the world's top explosives experts – protecting human life by defusing danger.
INTELLIGENCE SPECIALIST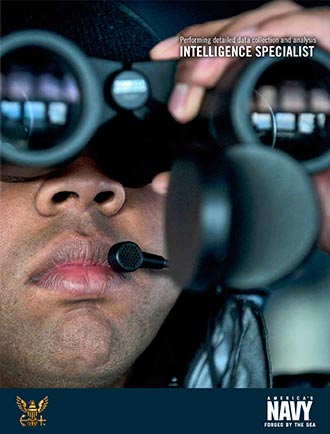 Collecting and analyzing data related to adversary strengths, weaknesses, capabilities and intentions, Information Warfare Officers play a key role in every operation.
INFORMATION TECHNOLOGY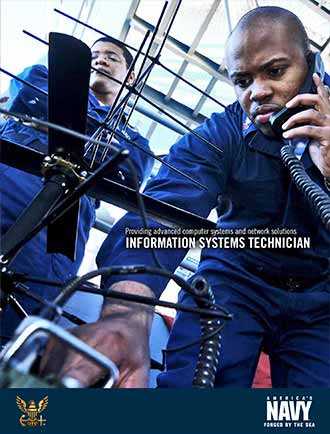 Using groundbreaking technology and software, Navy Information Technology Specialists keep the world's most formidable network up and running in the interests of national security.
NAVY SEAL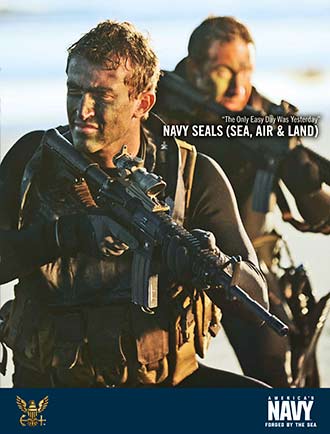 Part of the Naval Special Warfare (NSW) community, Navy SEALs are widely considered the world's most elite warriors – intensely trained to take on the most challenging missions and threats.
SPECIAL WARFARE COMBATANT-CRAFT CREWMAN (SWCC)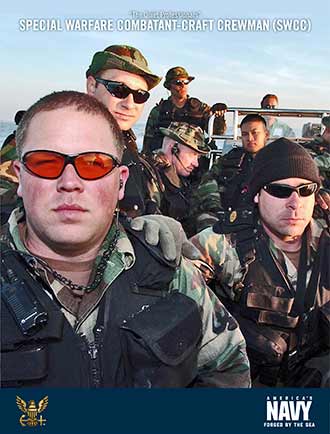 Part of the Naval Special Warfare (NSW) community, Navy Special Warfare Combatant-Craft Crewmen (SWCC'S) are warriors who operate fast, heavily armed boats – often supporting Navy SEAL missions.
INFORMATION DOMINANCE CORPS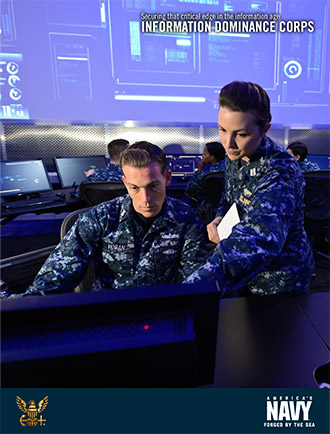 The Information Dominance Corps includes highly skilled Enlisted Sailors and Officers who specialize in everything from Intelligence to Information Technology,Information Warfare to Cyber Warfare, Meteorology and Oceanography to the Space Cadre.
NAVY RESERVE (PRIOR SERVICE)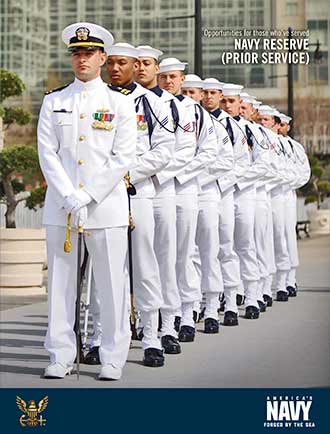 Those with prior military experience, be it Navy (NAVET) or one of the other service branches (OSVET), have more to give and gain from Reserve service than most – and the affiliation process is relatively simple.