Get a sense of the exciting career opportunities, training, benefits and service options available to Commissioned Officers. Plus get the next steps for becoming part of America's Navy.
Can't view these files? Download Adobe Acrobat Reader
OFFICER - GENERAL OVERVIEW
PDF | 1.9 MB
With a degree from a four-year college or university, you could be a Navy Officer – stepping right into a high-profile management role and establishing yourself as a leader in any of over a dozen dynamic fields. Download any of our available Officer brochures to learn more.
BECOMING A NAVY OFFICER
Officer Candidate School, Officer Development School, Direct Commission Officer School, Naval Reserve Officers Training Corps (NROTC) and the Naval Academy – these are the different ways to become a Navy Officer.
EDUCATION OPPORTUNITIES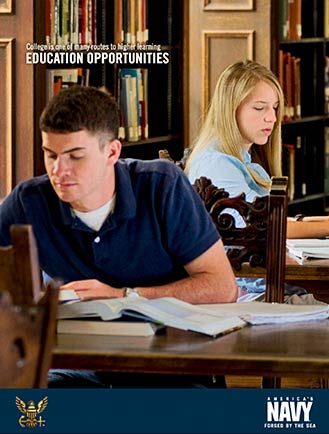 Whether it's earning a degree or advancing an education, the Navy has programs that can help high school students, undergraduates, graduate students and professionals reach their goals.
CHAPLAIN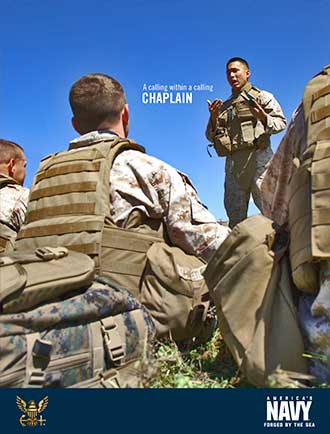 Navy Chaplains serve a vital and fulfilling role as they provide spiritual support to the Sailors, Marines and Coast Guard members who are out there answering a calling of their own.
INFORMATION PROFESSIONAL
Officers in the Navy Information Professional community assume responsibility for devising tactics and strategies to keep America's Navy on the cutting-edge of technological superiority.
INFORMATION WARFARE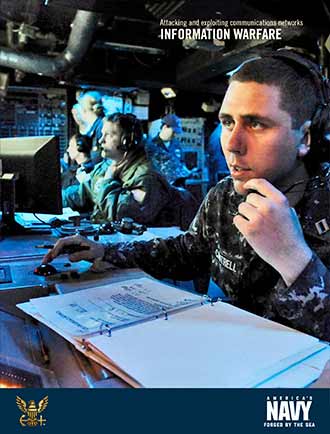 Taking advantage of the Navy's technological advantages to harm, disrupt or exploit enemy networks, Information Warfare Officers play a key role in every operation.
NAVAL REACTORS ENGINEER
The challenge of researching, designing and maintaining all the nuclear reactors across the Navy Fleet comes down to a core group of technical experts known as Naval Reactors Engineers.
NAVAL RESERVE OFFICERS TRAINING CORPS (NROTC)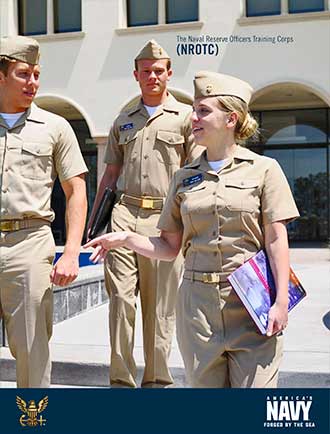 The college experience of your choice – and a stellar career to follow. All provided by the NROTC program to those who have what it takes to succeed in the classroom and beyond.
SUBMARINE OFFICER
Overseeing the specialized equipment, personnel, and missions of nuclear-powered attack, ballistic missile and guided missile submarines are the jobs of the elite Submarine Officer community.
SURFACE WARFARE OFFICER (NUCLEAR)
Nuclear power training isn't just for submarine officers. Managing the high tech equipment and elite professionals that drive multibillion-dollar, nuclear powered aircraft carriers are the awesome responsibilities of Surface Warfare Officers (Nuclear).
INFORMATION DOMINANCE CORPS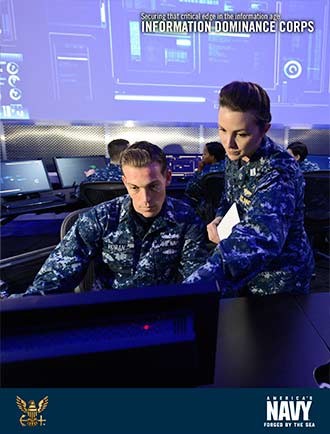 The Information Dominance Corps includes highly skilled Enlisted Sailors and Officers who specialize in everything from Intelligence to Information Technology, Information Warfare to Cyber Warfare, Meteorology and Oceanography to the Space Cadre.
NAVY RESERVE (PRIOR SERVICE)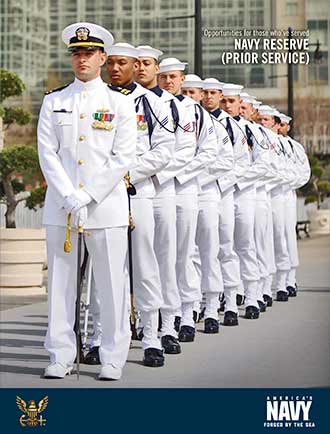 Those with prior military experience, be it Navy (NAVET) or one of the other service branches (OSVET), have more to give and gain from Reserve service than most – and the affiliation process is relatively simple.