For those who are interested in the Navy but are not yet recruiting age, there are still opportunities to be involved with America's Navy. Download brochures related to Navy junior programs to learn more.
Can't view this file? Download Adobe Acrobat Reader
PRERECRUIT BROCHURE
PDF | 507 KB
See how young Americans can get involved in their community and get firsthand experience in what it's like to serve through the special Navy programs like NJROTC and the Naval Sea Cadet Corps. Develop skills and values that will last a lifetime including leadership, teamwork and honor while wearing a real Navy uniform.
EDUCATION OPPORTUNITIES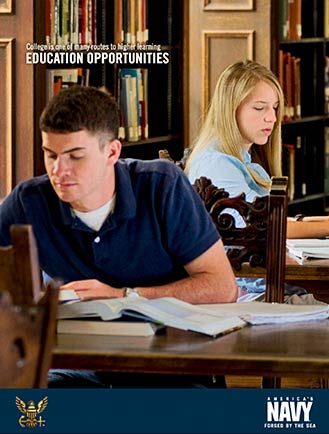 Whether it's earning a degree or advancing an education, the Navy has programs that can help high school students, undergraduates, graduate students and professionals reach their goals.
BECOMING A NAVY OFFICER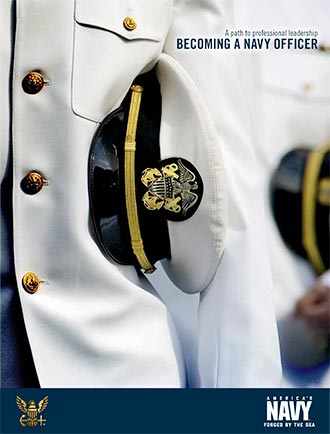 Officer Candidate School, Officer Development School, Direct Commission Officer School, Naval Reserve Officers Training Corps (NROTC) and the Naval Academy – these are the different ways to become a Navy Officer.