I AM A SAILOR. WE ARE A TEAM. THIS IS OUR NAVY.
"When Sailors feel included, respected and empowered, they will be more ready to win wars, deter aggression and maintain freedom of the seas."
- ADM Mike Gilday, Chief of Naval Operations
Putting on a uniform doesn't mean sacrificing who you are.
America's Navy values diversity, equality and inclusivity — striving to build a community of service members who accurately reflect the rich makeup of our country. Our belief is that with hard work and determination, anyone, from anywhere, has the power to be successful in the Navy.
No matter your background, lifestyle, gender, sexuality or religious beliefs, there is a place for you in the Navy. Here, all are welcome and all have a part to play. We believe that when a diverse group of individuals come together to do a job, they can do it better because of their differences.
INDIVIDUALITY MAKES US STRONGER
1. Aric McGee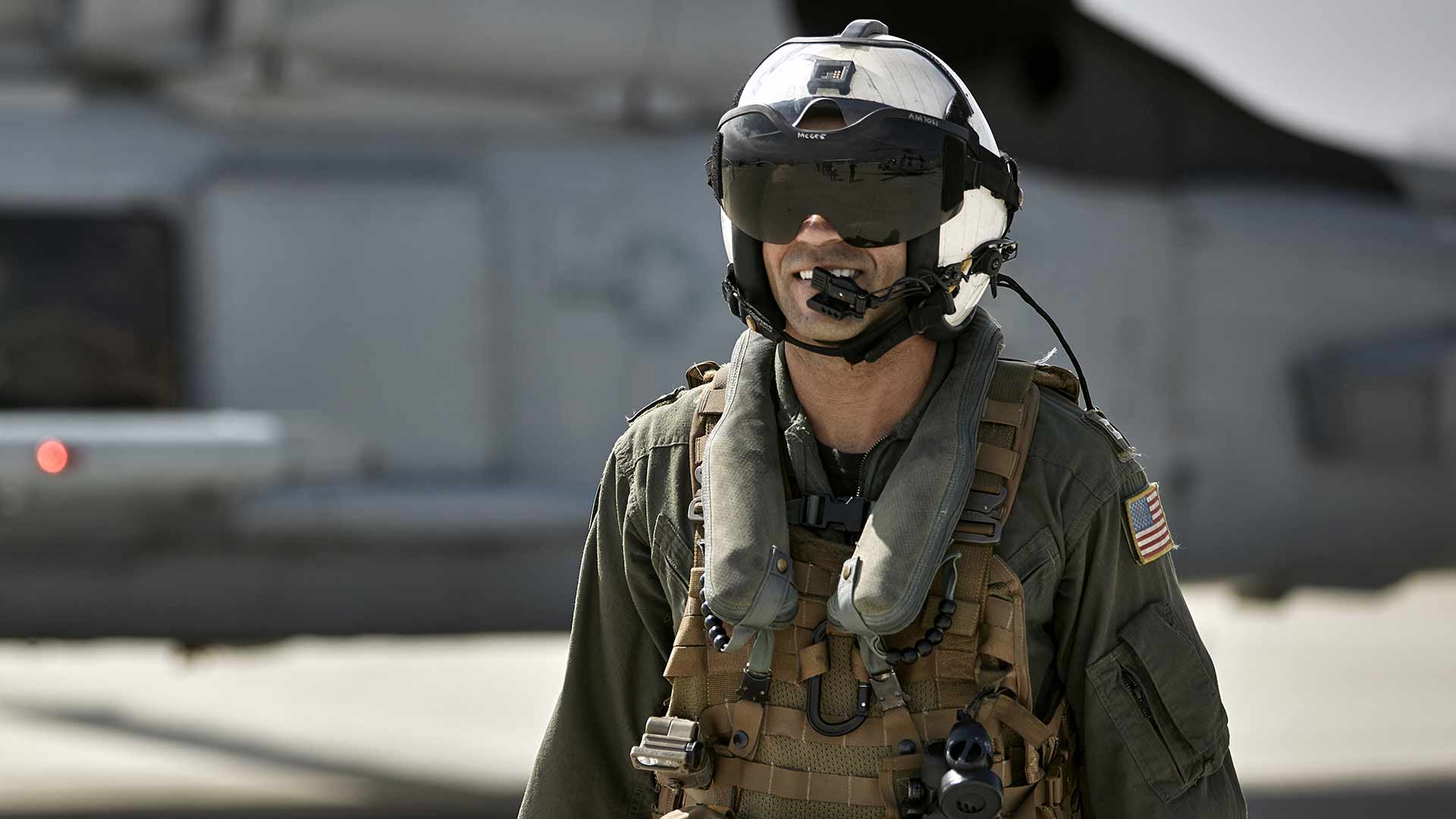 Your past does not define your future — this is Aric McGee's principle of life. A tumultuous childhood of relocation and instability set him up to fail, but the Navy made sure he did anything but. Now a daring pilot, Aric is no victim. He is a Sailor.
2. Dr. Nehkonti Adams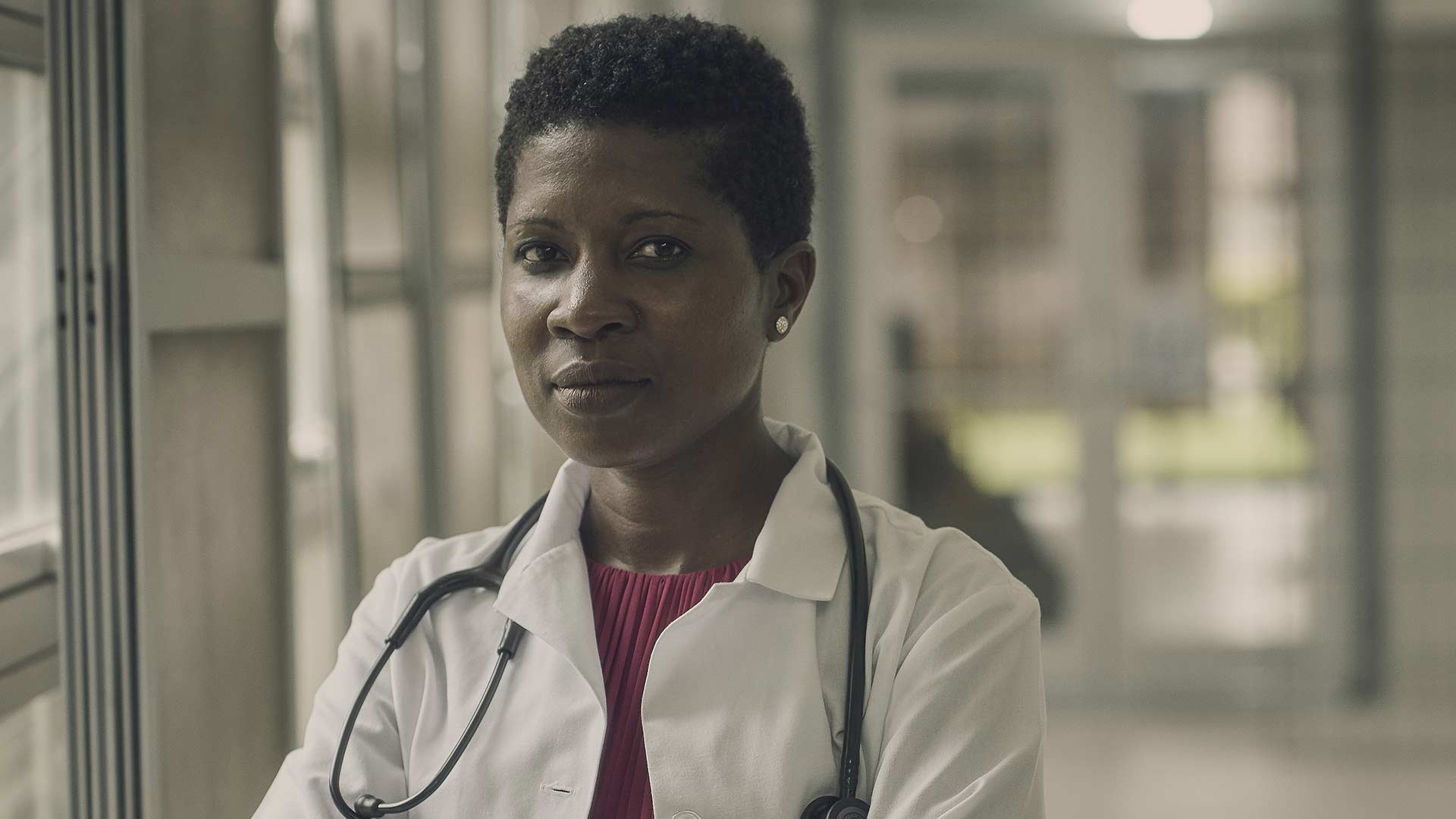 "It only takes one act in someone's life to change the course of their life. That is why you cannot stop. Because you never know what act it will be." — Dr. Nehkonti Adams
Born in Liberia. Raised to be a doctor and Sailor in the U.S. Navy. LCDR Nehkonti Adams and her family fled their home in Africa during the Liberian Civil War. Now, she's returned to Liberia to treat patients afflicted by infectious disease.
Explore Nehkonti's full story.
3. Michael Benitez
Michael Benitez thought he was leaving family behind when he joined the Navy. Instead, he found a new one as a Boatswain's Mate.
Michael's grandfather was a Sailor who devoted his life to taking care of the ship and its crew. After becoming a Boatswain's Mate, continuing his grandfather's legacy, Michael's devotion to hard work earned him a promotion to 3rd class at just 18 years old. Today, Michael imagines what his grandfather would say if he was still alive, "My grandson made the right choice. I'm proud of him. He's a Boatswain's Mate."
Experience Michael's full story.
4. Myah Riggans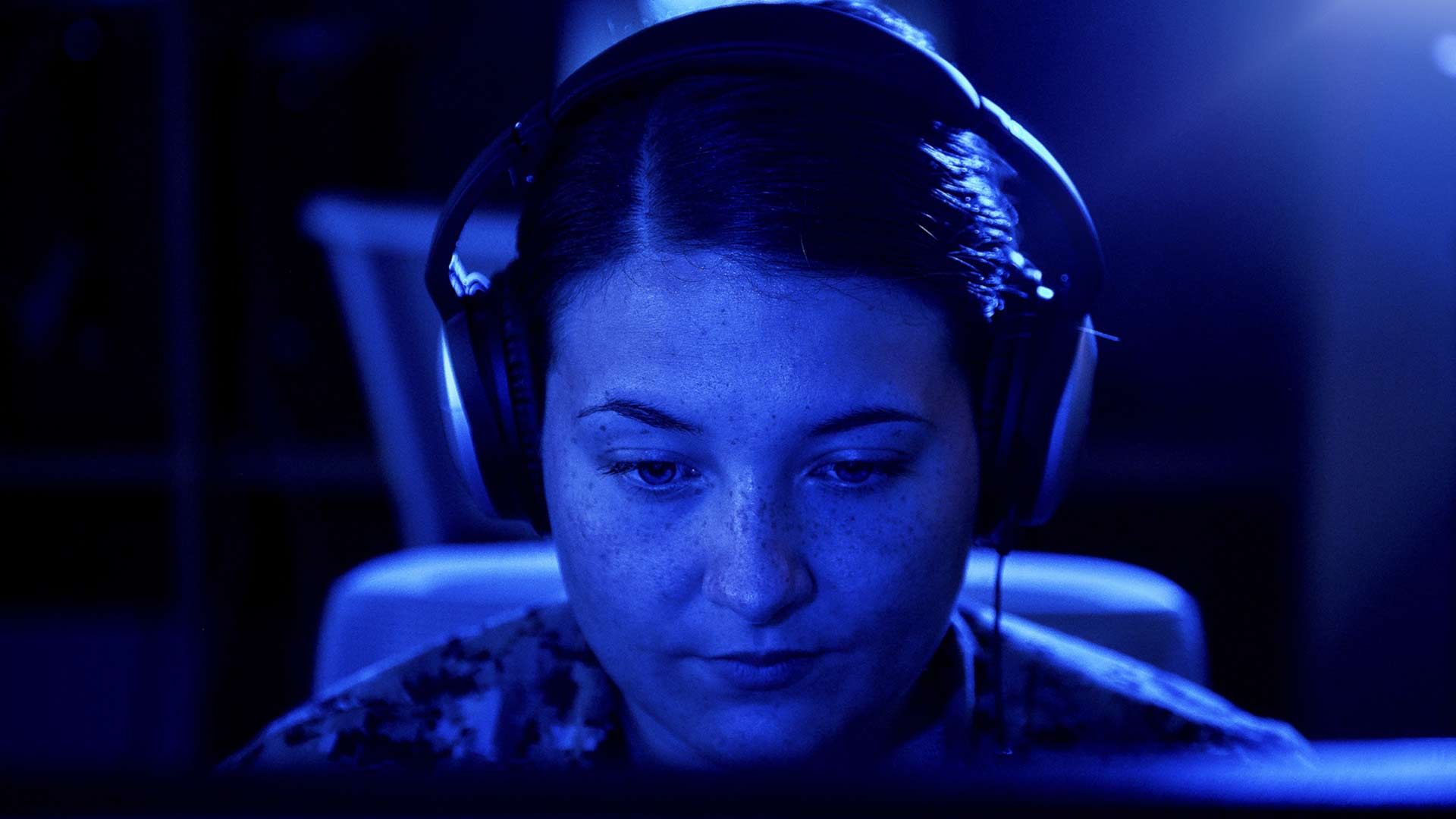 Myah Riggans grew up loving the rodeo, hunting after school and sticking close with her family. Being part Hispanic, part Caucasian and raised by a Lakota Native American stepfather, her worldview was shaped by a unique mix of cultures that stretched far beyond her small town's borders.
Today, as a Navy linguist or Cryptologic Technician — Interpretive, Myah has found her purpose not in her own backyard, but thousands of miles away on a tiny island in the Arabian Gulf.
5. Justin Alvarado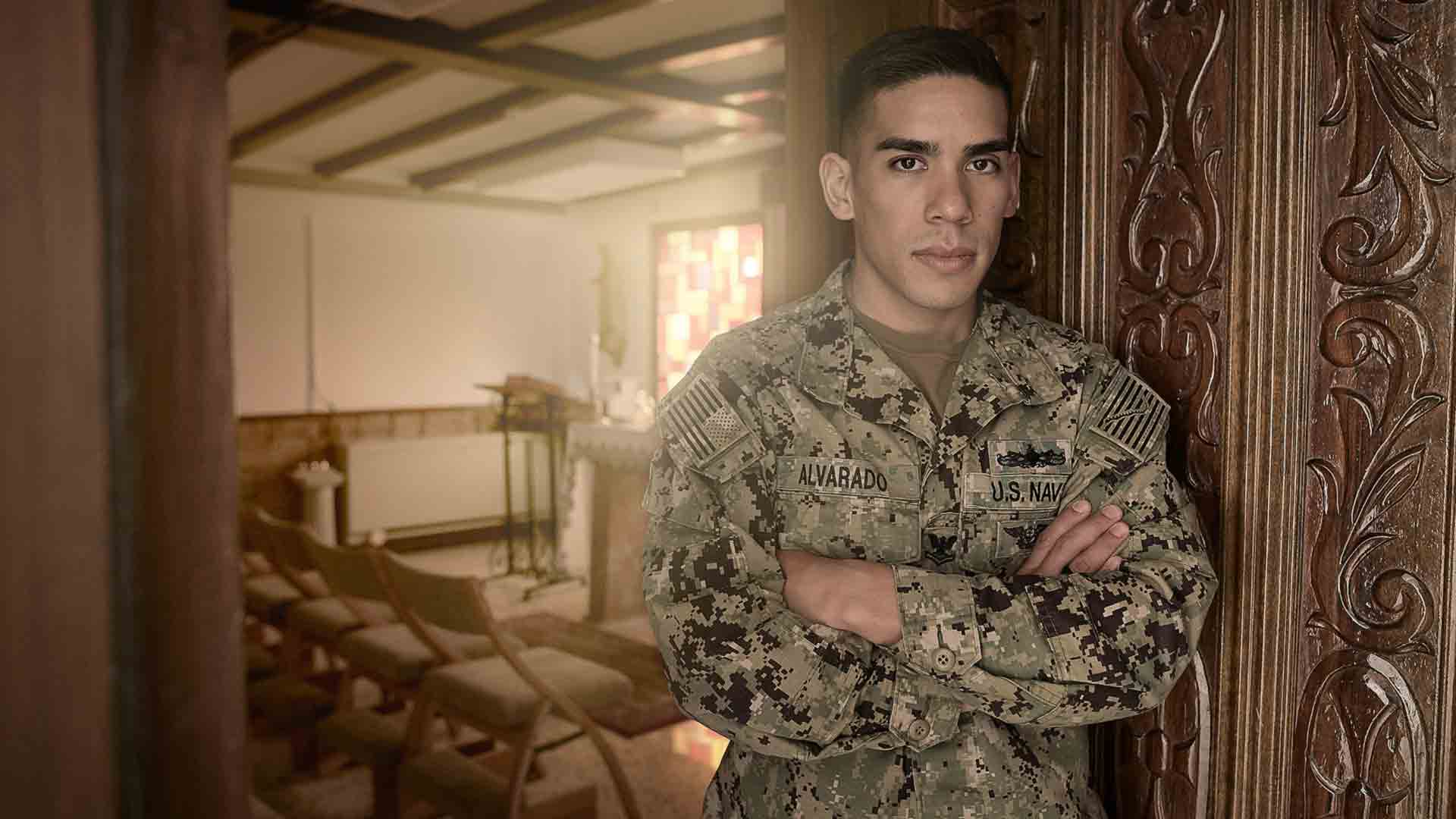 Some people find their purpose on the flight deck. Others find it in faith. That's what Justin Alvarado learned as he journeyed to Spain in search of a new path in the Navy.
As the first Religious Program Specialist to be offered the position in over five years, Justin helped his fellow Sailors by supporting their mental health through faith — whether they were religious or not. From Judaism to Hinduism to Christianity to Islam, Justin ensured that every Sailor had proper access to the resources they needed to follow their faith.
6. Scott Lieng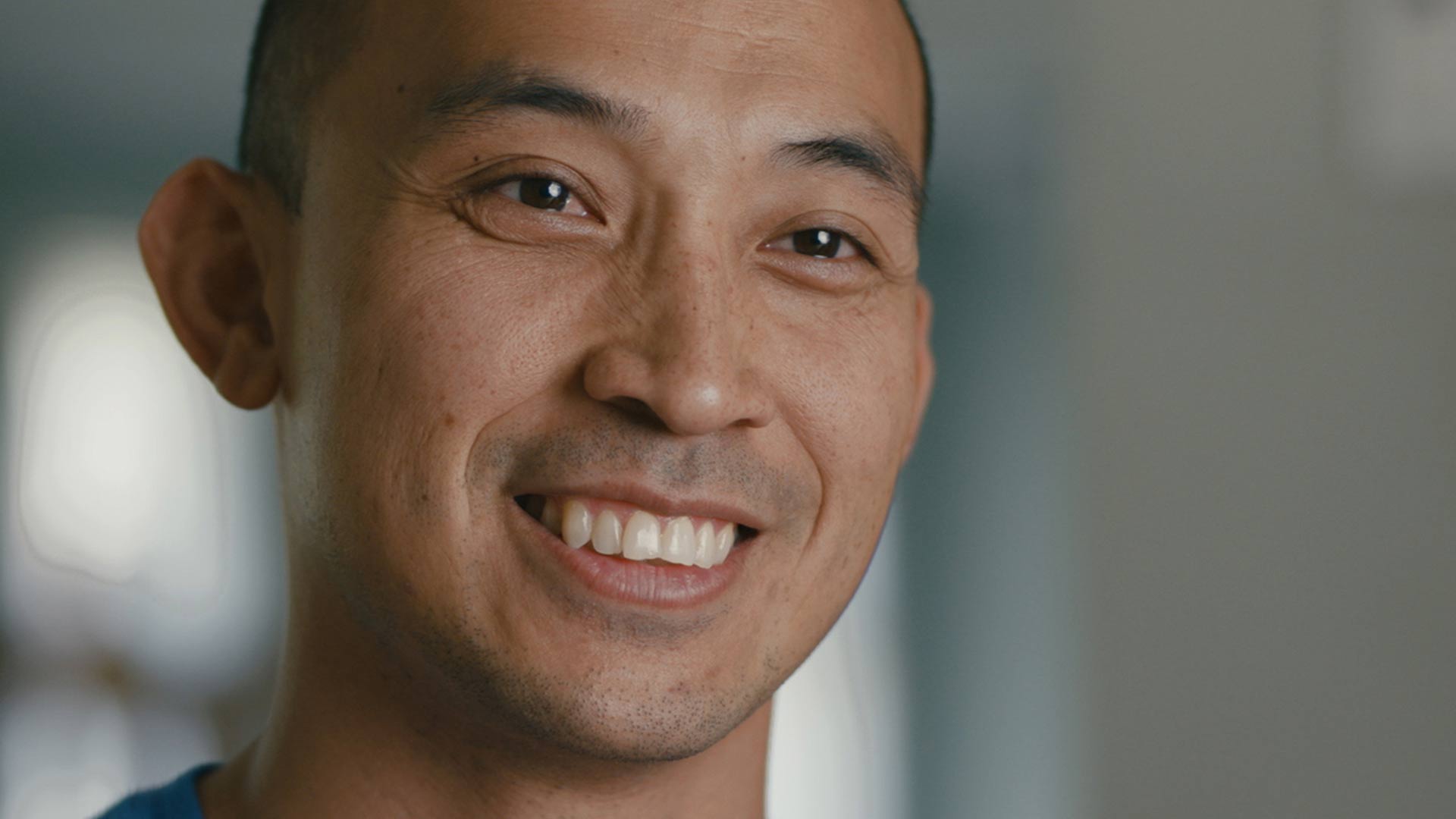 At age 2, Scott Lieng and his mother escaped a Cambodian prison camp in the middle of the night. With nothing but the clothes on their backs, they entered the U.S. and began to rebuild their lives. Growing up, Scott always had a sense of service. America had given so much to his family that he felt a strong pull to enter the Naval Academy after his high school graduation. The Navy has widened Scott's perspective on life, and its diversity has allowed him to meet more people than he could have ever imagined.
The Navy's Commitment to Diversity & Equity
Why Are Diversity and Equity Important to the Navy?
We believe that leveraging our diversity is the key to reaching the Navy's peak potential, both as a workplace and as a defense force. We also believe that when leaders tap into the energy and capability of an actively inclusive team, we achieve top performance. We know that different perspectives shine light into our blind spots, illuminating what we wouldn't otherwise see.
Does the Navy support gender diversity and equality?
Every job, space and rank in the Navy is open to women. In our fleet, we have women serving as mechanics, aviators, engineers, scientists, nuclear technicians and more. Whether your dream is to become a submariner, a SEAL operative or our next fleet Admiral, the Navy will do everything in its power to help you achieve your personal and professional goals.
For more information, visit our Women in the Navy page.
Are there any restrictions on members of the LGBTQ community joining the Navy?
There are no restrictions on joining the military for members of the LGBTQ community. The Navy highly values diversity and recognizes that through inclusion, we become a better team and stronger nation for it. This means that, like all other qualified citizens, Sailors who are gay, lesbian, bisexual and/or transgender are evaluated based on individual merit, fitness and performance.
Additionally, Department of Defense policy requires that all service members receive professional and equal treatment regardless of sexual orientation to ensure a safe and effective work environment.
The Department of Defense has also provided new policy detailing guidelines for transgender service members on September 4th, 2020. In this policy update, the Department of Defense stated that it will institute policies, responsibilities and procedures to provide service members a process by which, while serving, they may transition gender. This is on the premise that transgender persons are subject to the same standards that are consistent with military service and readiness including medical fitness for duty, physical fitness, uniform and grooming standards, deployability and retention.
What does minority representation look like in the Navy? What about in leadership roles?
In recent years, America's Navy has built connections that have resulted in historic increases in minority entrance into our fleet. As another direct result, both minority Officer representation and minority Enlisted representation have reached an all-time high.
We are committed to creating an environment where people from various backgrounds and cultures can excel personally and professionally every day. We recognize that diversity and equity offer an exceptional way for the Navy to strengthen itself, and we support and encourage both in our ranks at every level, including senior leadership.
For more information, explore our Officer opportunities.
What connections is the Navy building to become more diverse?
Our mission is to continue to increase cultural collaboration and understanding and strengthen our internal support infrastructure, now and in the future. One way we enable this is through our Command Managed Equal Opportunity (CMEO) which is designed to promote positive morale and quality of life by providing an environment where everyone can perform to the best of their ability, unimpeded by institutional or individual biases based on race, color, religion, sex (including gender identity), national origin, or sexual orientation. Our work in maintaining an environment of equal opportunity ensures that merit, ability, performance and potential lead to promotions.
EXPANDING MULTICULTURAL PARTNERSHIPS
To increase our mentoring and professional growth programs, we have partnered with these multicultural professional affinity groups:
Are there any scholarships available to minority students?
With the $180,000 Navy NROTC scholarship for high school seniors, you can get four years of university expenses covered before you even start. The Navy ROTC scholarship is open to all individuals regardless of race or gender. We encourage applicants to take advantage of this highly rewarding program and explore the Navy ROTC scholarship today.
Navy college scholarships feature additional opportunities for those planning to attend a historically Black college or university (HBCU) or Hispanic-serving institution (HSI) via the Minority Serving Institution Scholarship Reservation (MSISR).
For more information or to get personalized answers to your questions on diversity and equity in the Navy, please contact a recruiter.