ARIC'S BIO
Most children raised in instability lead a life of it thereafter. Aric McGee is the exception. With a tumultuous childhood in which he was raised by a single mother, a young Aric McGee was going down the wrong path in life. 
When Aric moved in with his grandfather during one particularly rough summer, he listened to stories of his cousin Charles E. McGee—a legendary Tuskegee airman who fought in World War II, Korea, and Vietnam. The tales of bravery and courage of this one man, sparked the beginning of a love for aviation. Little did he know that this would become his own career.
Aric knew he needed to get away from the negativity that surrounded him. There was a fire to do something great in life; he just didn't know how. With encouragement from his mother, he decided to enlist in the Navy as a stepping stone to education, discipline and a better life.
He was convinced he would return to work in the civilian world after five years, but after discovering a new family in the Navy everything changed. When an opportunity came his way to transition to Officer through the Seaman to Admiral-21 Program, Aric saw an opportunity to follow in the footsteps of his cousin Charles. Seventeen years later, after transitioning from an aircraft electrician to a bold pilot who flies his own helo, Aric McGee is a new man.
Since joining the Navy, Aric has made amends with his mother, connected with his father, and created a better life for his own wife and daughters. He is a testament to the potential of every human being to defy the odds and break bad streaks. The past does not define Aric's future. Only he can do that.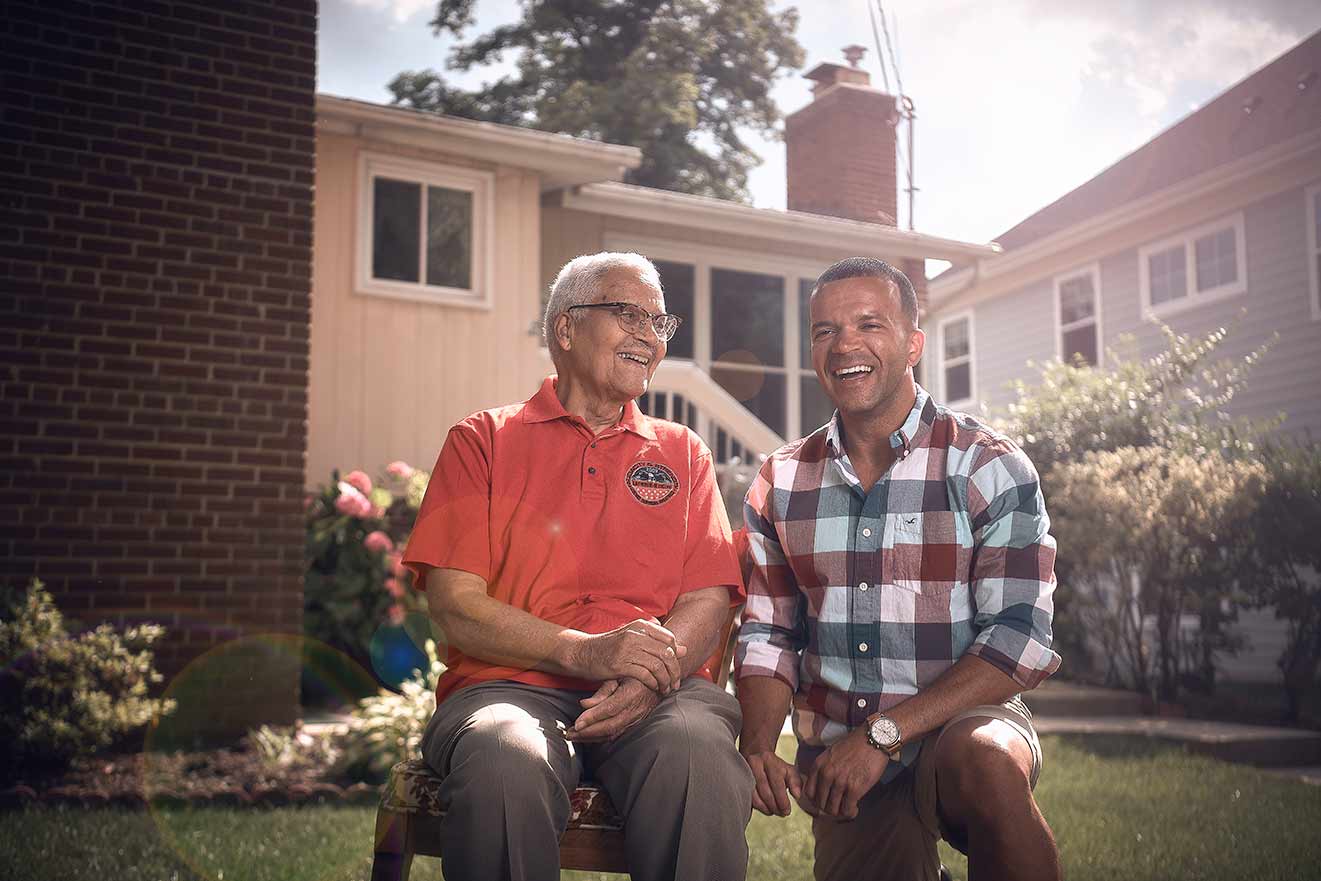 NAVAL AVIATOR
As a Pilot, you will defend our world from above. Whether you are manning a helicopter, a fixed-wing, or maneuvering an F-18, the sky is your domain. You are responsible for carrying out tasks that range from antisubmarine warfare, mine countermeasures, and enemy surveillance, to search and rescue, fighter, and reconnaissance missions. One more thing: our aircraft don't just launch from land. Navy pilots train rigorously to be able to catapult off and land directly on an aircraft carrier.  This is no Hollywood movie. You are the one your team relies on. Can you accept that responsibility?