Our Stories, Our Legacy
Serving in the Navy is challenging, exciting and rewarding.  And for women, it's incredibly empowering. Your responsibilities are significant, your respect is well-earned and your lifestyle is liberating. A career in the Navy is an opportunity to push your limits personally and professionally.
No Sailor's journey is exactly alike. As a woman in the Navy, your career could take you from the depths of the sea aboard submarines all the way to a career in aviation, soaring upwards to the stars, and everywhere in between.
Beyond that, your Navy service can set you up for success in the civilian world with opportunities for real leadership experience, on-the-job training, full funding for your higher education pursuits and more.
5 Women Shaping Our Fleet
1. LTJG Brie Coger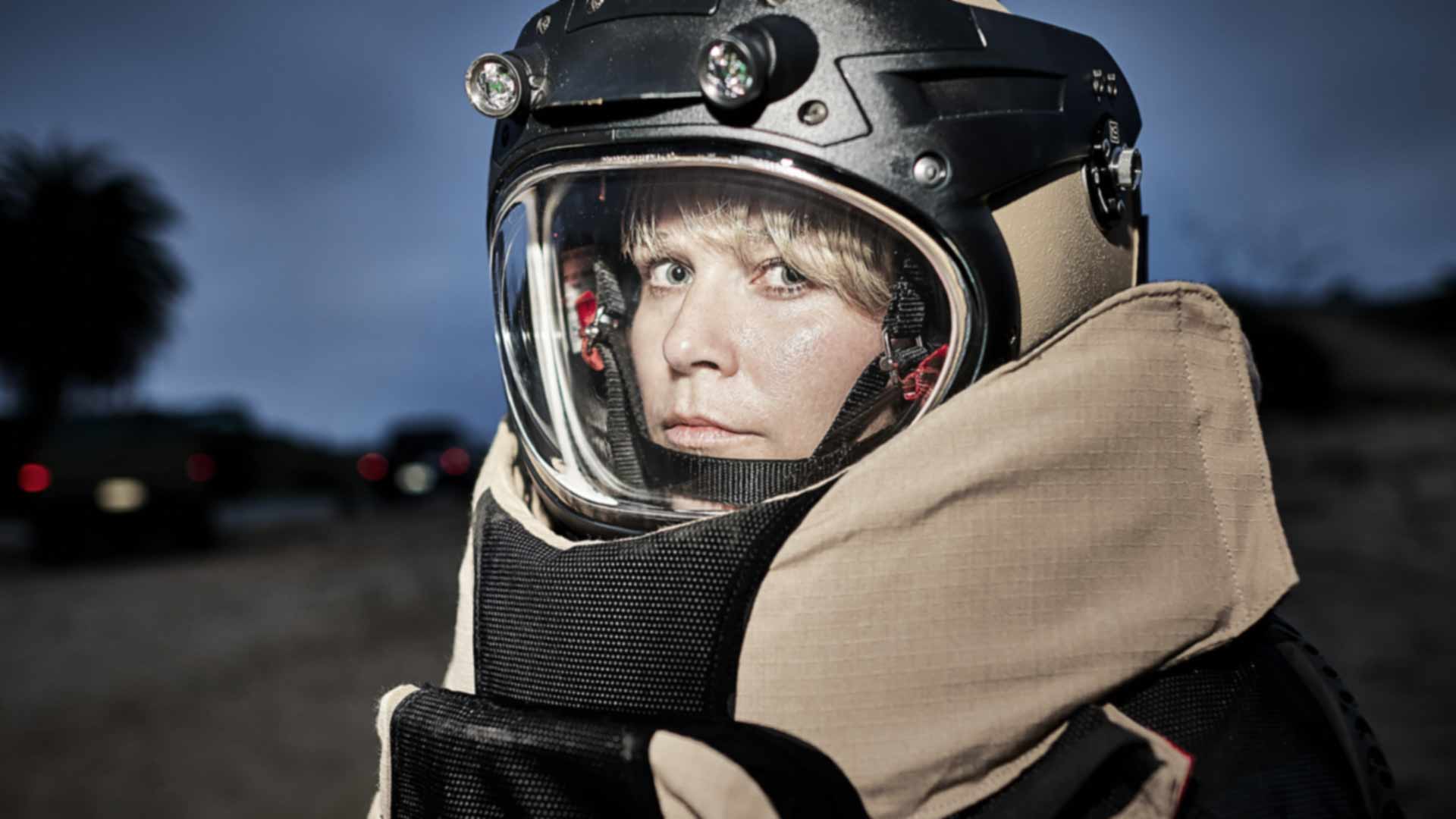 Some dreams don't fit within the confines of a cubicle. Brie Coger dreamt of sprinting away from massive explosions on Hollywood sets, but never imagined she'd be the one setting off the explosives. In her search for purpose and adventure, she found both as an Explosive Ordnance Disposal Officer. Discover Brie's full story here.
2. FC1 Natalie Tardif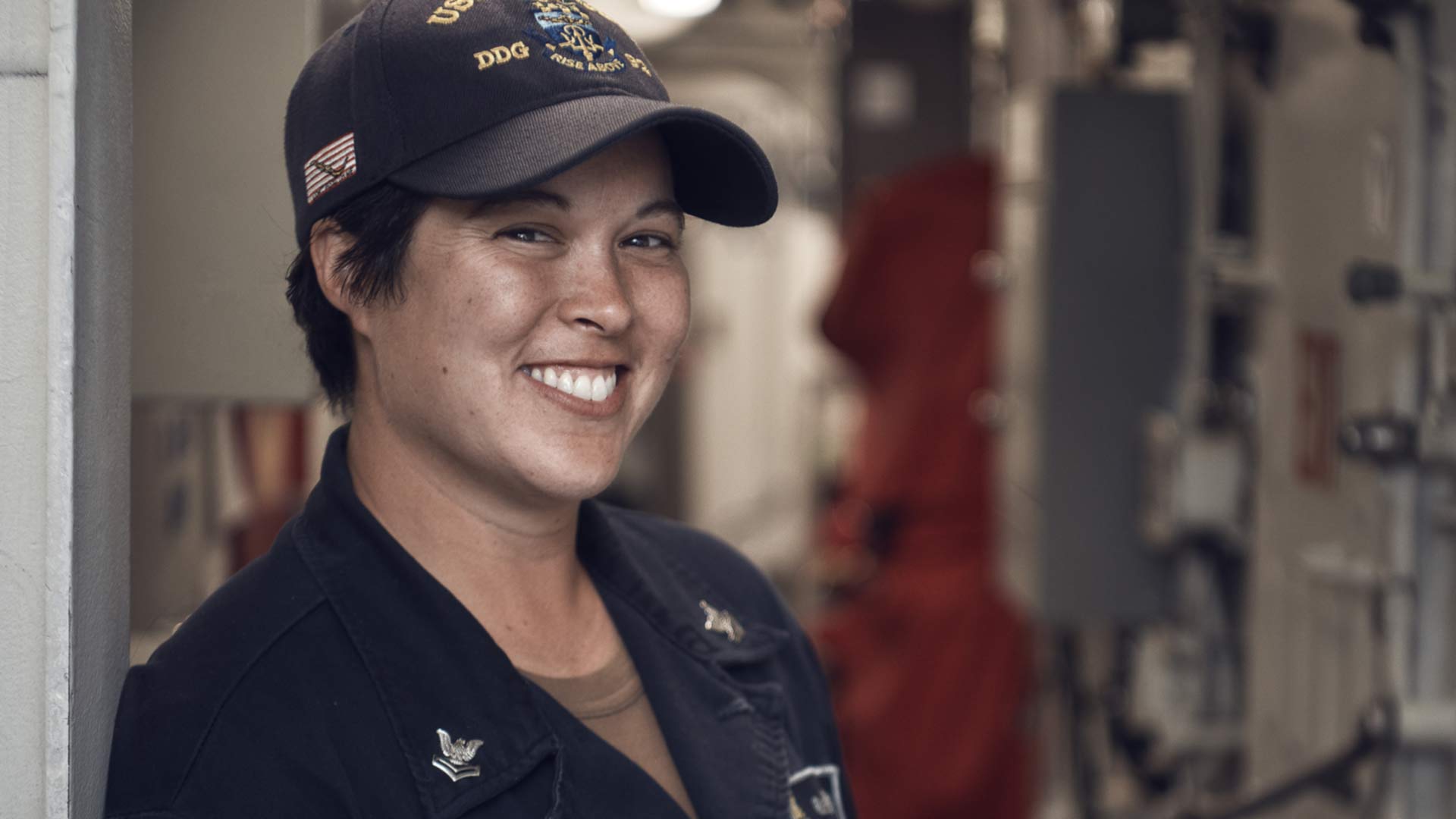 Natalie Tardif is a mom; she is also a Sailor, fire controlman, and warrior. People ask her everyday how she does it—how can she be a mom and have a job that takes her away from her kids? Her answer is poetically simple, "this is how I'm providing for my family." See Natalie's story here.
3. MA3 Rachel Higuera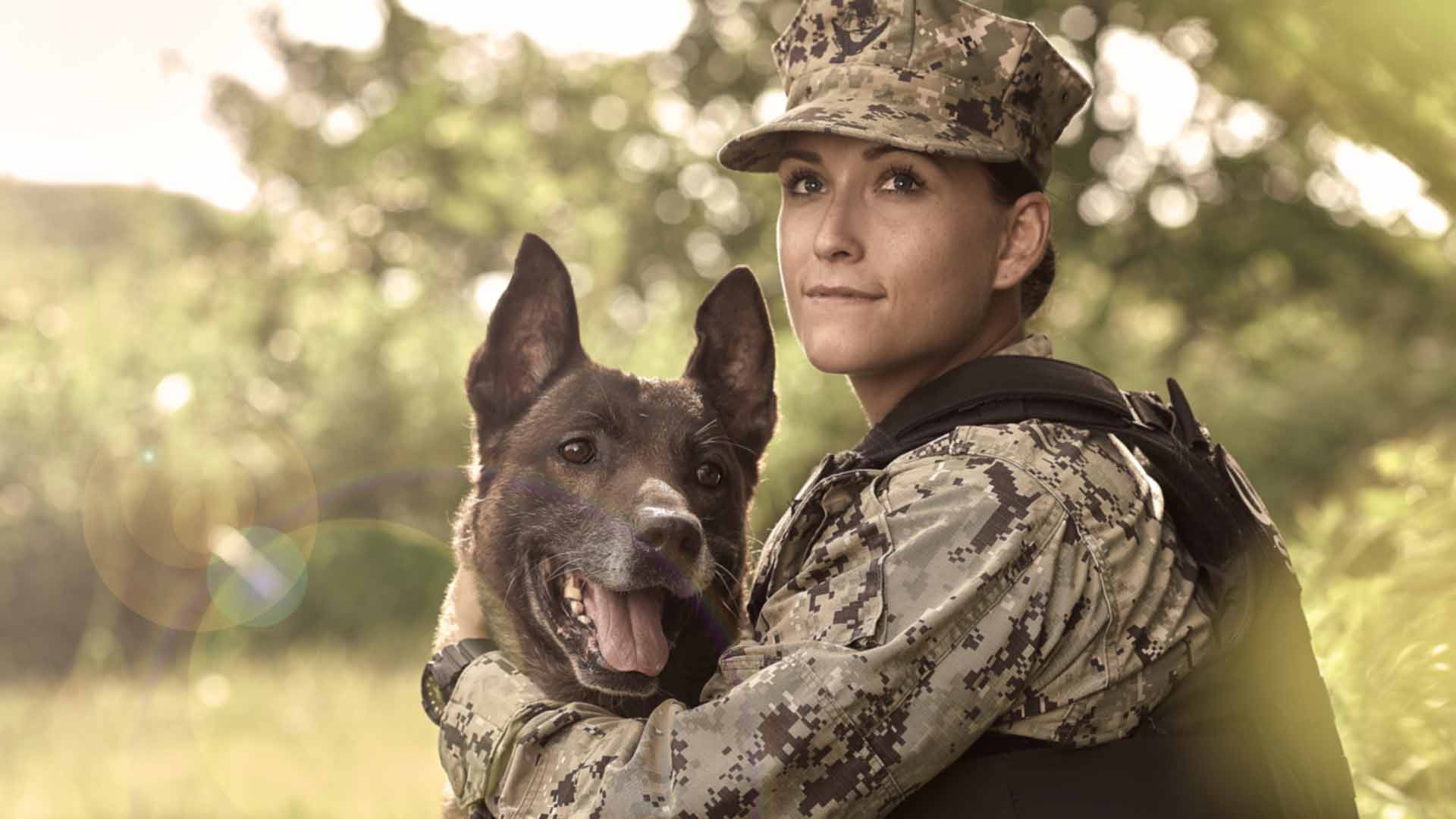 Confidence doesn't come easy to everyone. Sometimes it takes four legs to remind you how to be comfortable in your own skin. That's what Rachel Higuera learned as she traveled to Japan as a Master-at-Arms in the Navy. Experience Rachel's full story here.
4. LT Kellie Hall
When Kellie Hall decided to become a Sailor, she wanted to make the experience unique to herself. As an Officer who has served aboard deployed ships, a Human Resources Officer, an Officer Recruiter, and a MISS OHIO USA contestant, Kellie is proof that staying true to yourself is always the best path. Check out Kellie's story here.
5. Dr. Nehkonti Adams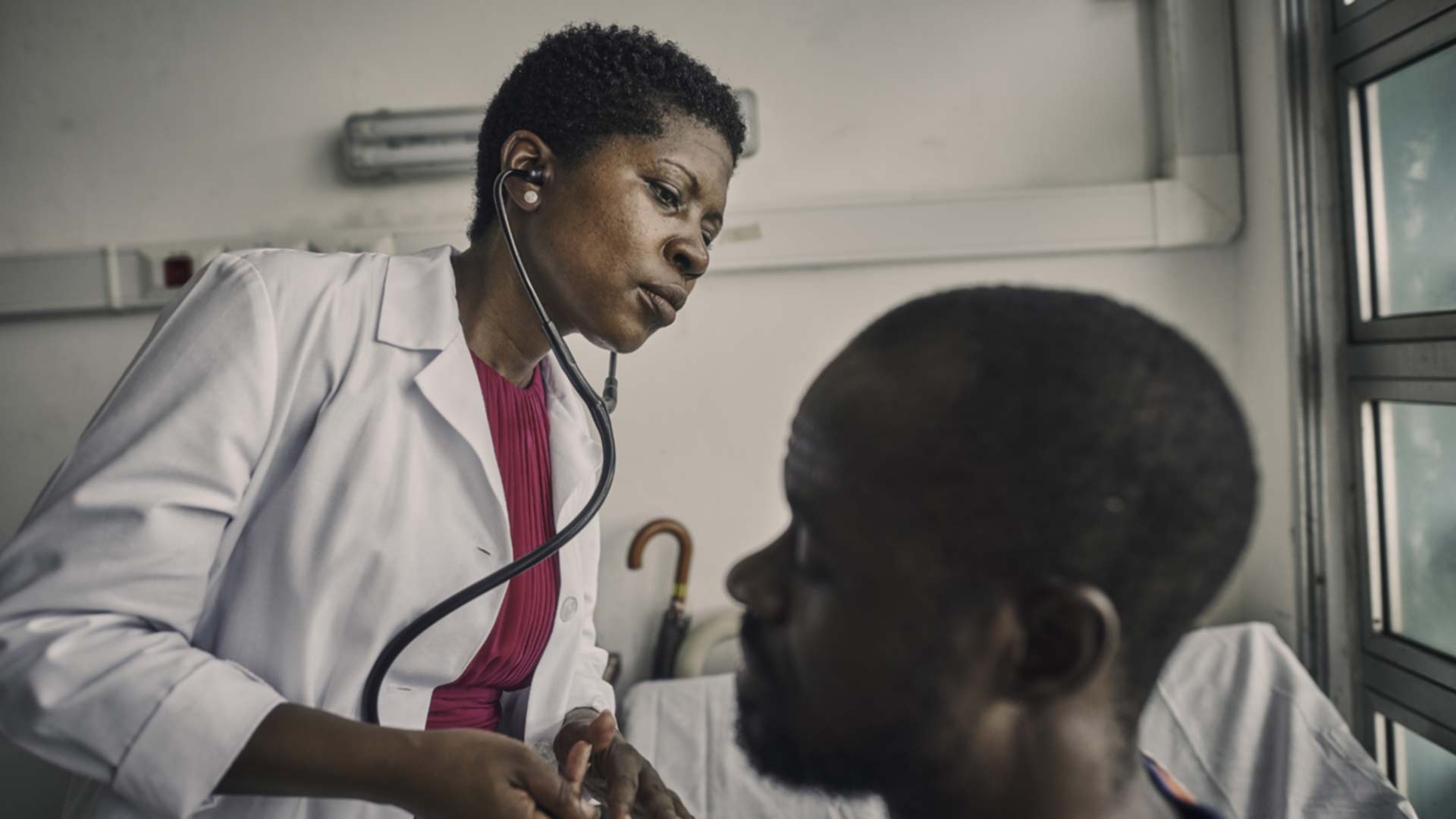 "It only takes one act in someone's life to change the course of their life. That is why you cannot stop. Because you never know what act it will be." – Dr. Nehkonti Adams
Born in Liberia. Raised to be a doctor and Sailor in the United States Navy. LCDR Nehkonti Adams and her family fled their home in Africa during the Liberian Civil War. Now, she's come home to treat patients inflicted by infectious disease. Explore Nehkonti's full story here.
What Will Your Journey Look Like?
What career opportunities are available to women in the Navy?
Every job, space and rank in the Navy is open to women. In our fleet, we have women serving as mechanics, aviators, engineers, scientists, nuclear technicians and more. Whether your dream is to become a submariner, a SEAL operative or our next fleet Admiral, the Navy will do everything in its power to help you achieve your personal and professional goals.
What are the requirements for women to join the Navy?
To join the Navy, you must:
Be a U.S. citizen
Be between the ages of 17 and 41 for Enlisted programs. Age requirements for Officer programs vary.*
Have a high school diploma or GED equivalent (Enlisted) or have a four-year degree from an accredited university (Officer)
Have a qualifying score on the Armed Services Vocational Aptitude Battery (ASVAB) test (Enlisted) or the Officer Aptitude Rating (OAR) and Aviation Selection Test Battery (ASTB) (Officer)
Pass the Military Entrance Processing Station (MEPS) medical exam
Meet the physical, mental and moral standards of the Navy
*If you are not yet 18, you need parental consent to join. Other restrictions or exceptions may apply depending on your job or program in the Navy.
To learn more information about basic requirements for joining the Navy, check out our Requirements to Join page.
What are the physical requirements for women to join the Navy?
At Boot Camp, women will be required to meet the following standards in an initial "baseline" physical fitness assessment:
17-19 Age Group
Push-ups (in 2 minutes) – 20
Curl-ups (in 2 minutes) – 54
1.5 Mile Run – 18:37
20-24 Age Group
Push-ups (in 2 minutes) – 17
Curl-ups (in 2 minutes) – 50
1.5 Mile Run – 18:37
After Boot Camp, women will be required to maintain fitness standards to pass a regular Physical Readiness Test. For more information, head here to learn about life as a Sailor.
What are the grooming standards for women in the Navy?
Do I have to get a haircut at Boot Camp or Officer Training?
Women reporting to Recruit Training Command (RTC) or Officer Training Command (OTC) are no longer required to cut their hair, as long as they comply with the Navy grooming regulations. Once at RTC or OTC, you will be taught how to maintain your preferred hairstyle in a manner that meets grooming standards for daily wear in the Navy. Women who have specific questions about grooming and hair styles should consult their recruiter.
What kind of haircut can I have? Can I wear my hair in a ponytail or have braids?
You will be obligated to keep your hair neat, clean and well-groomed. Your haircut and style should present a balanced appearance. Ponytails and braids are allowed as long as the ends do not fall more than 3 inches below the edge of your uniform collar. Locks are allowed as long as they fall above your collar. Wearing your hair down is permitted as long as the hair does not fall below the lower edge of the back of the collar, this requirement is relaxed when wearing Dinner Dress Uniforms. Pigtails and braids that are widely spaced or protrude from the head are not permitted.
Can I have my hair colored?
Yes, you can color your hair, but it must look natural and complementary.
Can I have beads or other materials in my hair? What about clips and bobby pins?
You are not permitted to have beads or any other decorative items braided in your hair. You can wear a maximum of two small barrettes, combs and/or clips as long as they are similar to your hair color. Additional matching bobby pins or rubber bands may also be used to hold your hair in place, if necessary. Fabric elastic bands are not authorized.
Can I wear a wig or hairpiece?
You can wear a wig or hairpiece, while in uniform or duty status for cosmetic reasons only (i.e., to cover natural baldness or physical disfigurement).
Can I wear makeup or other cosmetics?
Cosmetics may be applied in good taste so that colors blend with your natural skin tone and enhance your natural features. You may wear lipstick and nail polish as long as the colors are complimentary and conservatively worn. You are not permitted to wear long false eyelashes while in uniform.
For more information, head here to learn about life as a Sailor.
What's life like at Boot Camp for women?
Can I take birth control with me?
Yes, you are encouraged to bring your doctor prescribed birth control pills with you.  
If I get my period, will I be allowed to use the bathroom immediately?
Yes, the Navy takes personal hygiene seriously.
Can I bring my own feminine hygiene products or will they be provided for me?
Hygiene products will be provided to you upon arrival. Once you join the Navy's Delayed Entry Program, you will be given a START Guide, which prepares you entirely for your training experience at Recruit Training Command, Great Lakes, IL.
Do I have to shower in the same space as other women?
Yes, daily showers are a part of every Recruit's scheduled day.  
How often can I wash my hair?
Daily, if needed during shower time.
Can I bring and wear makeup?
Makeup is only permitted for photographs and graduation liberty.
Will I have to dye my hair if my hair color appears unnatural or inconsistent?
No. Your hair should be of its natural color upon arrival to Recruit Training.
When will I learn how to style my hair to meet regulations?
The START Guide issued upon entering the Navy's Delayed Entry Program provides grooming standards authorized for women at Recruit Training.
Is it common to lose or gain weight?
Every Recruit body make-up is different. All Recruits meals are prepared to meet recommended medical calorie intake to ensure Recruits remain healthy throughout training.
Will I be able to eat regularly?
Yes, throughout Recruit Training, Recruits follow a prescribed schedule which consists of physical training, classroom lectures and demonstrations, meals and group or self-study times.
How often will I be in the same environment as recruits of the opposite gender?
Both male and female Recruits train as a unit during special drills, physical training, while eating meals and in some classroom settings. Sleeping spaces are gender specific.