About Navy ROTC
The Naval Reserve Officers Training Corps (NROTC) is a scholarship program that provides full tuition, stipends, summer training cruises and more so you can enjoy a traditional college experience while preparing to serve as a Naval Officer.
It's a distinguished honor with a powerfully simple purpose: to train exceptional students for our future fleet, provide financing and opportunity for an outstanding college experience and help you achieve your true potential with a career that would make any other day job jealous.
Find out about the adventure, flexibility, opportunity and education the Navy ROTC scholarship program provides and get your questions answered below.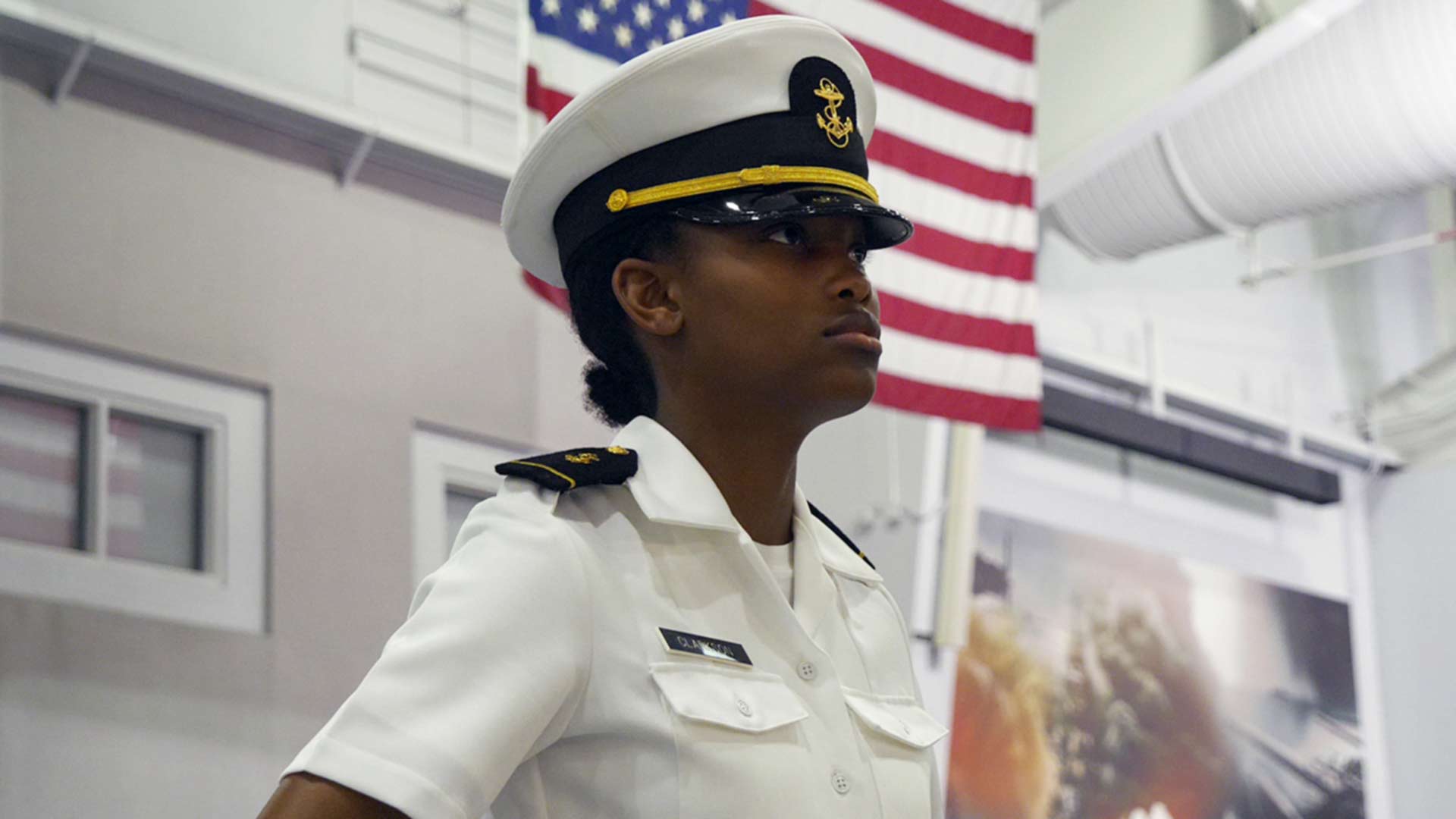 Navy ROTC Benefits
Get a full tuition scholarship to the participating Navy ROTC school of your choice.
Go on three summer training cruises with Navy surface ships, aviation squadrons and submarines.
Use your scholarship money to pay for tuition and fees or room and board.
Receive a $250 monthly stipend that increases as you move through your collegiate years.
Choose from a wide range of career options, like nursing, aviation, surface warfare, submarine warfare and special warfare.
Enjoy a traditional college experience while preparing to serve as a Naval Officer.
Travel the world with purpose once you graduate while you lead a team as an Officer.
Common Questions About Navy ROTC
What are the NROTC scholarship details?
All Navy ROTC colleges provide the following benefits. Many schools provide even more:
Receive full tuition at a participating NROTC college or university.
Have all mandatory undergraduate fees covered.
Get a stipend for textbooks and uniforms. Currently $750 per academic year ($375 per semester or $250 per quarter).
Receive allowances each academic month: Freshmen - $250/month, Sophomore - $300/month, Junior - $350/month, Senior - $400/month.
Go on three summer training cruises. Get paired with Naval Officers in the fleet and spend part of your summer gaining on-the-job experience in various areas—including aboard a nuclear submarine, with aircraft carriers and aviation squadrons or on warships operating at sea. Also get exposure to the Marine Corps.
A number of different scholarships are available through the Navy ROTC program, including:
How competitive is the program? What are the requirements?
The Navy ROTC scholarship is highly competitive. You must meet a number of requirements, including:
Must be a U.S. citizen
Must be a high school graduate
Meet the required SAT and/or ACT scores. The minimum SAT scores are 550 Critical Reading, 540 Math (1100 combined), and the minimum ACT scores are 21 Math, 22 English (44 combined).*
Be between 17-23 years of age by Sept. 1 of the year starting college
Have no criminal record
Be physically/medically qualified by Navy standards
Be admitted to an approved NROTC college or university
Check out the NROTC's site for a full list of requirements for program entrance, SAT/ACT eligibility, specifics on academic/physical/medical, military commitment and more.
Although the Navy ROTC scholarship is highly competitive, if you are dedicated, motivated and resourceful, there is a place for you here. Connect with a recruiter to discuss what may be the best opportunity for you.
*Note: MSISR eligibility does not require 1100 combined, but you must still have SAT scores of 540 Math and 550 Critical Reading or ACT scores of 21 Math and 22 English.
What colleges and universities have NROTC programs?
The Navy ROTC program provides scholarships to more than 170 top colleges and universities all around the country—many of which offer eligible nursing programs as well. Chances are, at least one of them is on your short list.
How does NROTC work? What does the program entail?
As the largest single source of Navy and Marine Corps Officers, the Navy ROTC scholarship program is designed to develop you into a strong leader, capable of success in multiple management positions.
When entering the Navy ROTC program, you can choose from one of three career tracks:
Navy Option: Leads to post-graduate commissioning as a US Navy Ensign in one of Navy's warfare communities, i.e. surface, submarine, aviation, special warfare and more.
Nurse Option: Leads to post-graduate commissioning in the US Navy as an Ensign in the Navy Nursing Corps, part of the Department of the Navy Bureau of Medicine.
Marine Corps Option: Leads to post-graduate commissioning as a Second Lieutenant in the US Marine Corps.
After Graduation
Once you graduate, forget about looking for a job. You'll be all set for a ready-made position of leadership and responsibility. You'll also receive great benefits as an Officer:
Full-time employment
Competitive entry-level salary
Immediate high-level leadership and managerial opportunities
Guaranteed pay increases
Unlimited travel opportunities
Medical, dental and life insurance benefits
30 days paid vacation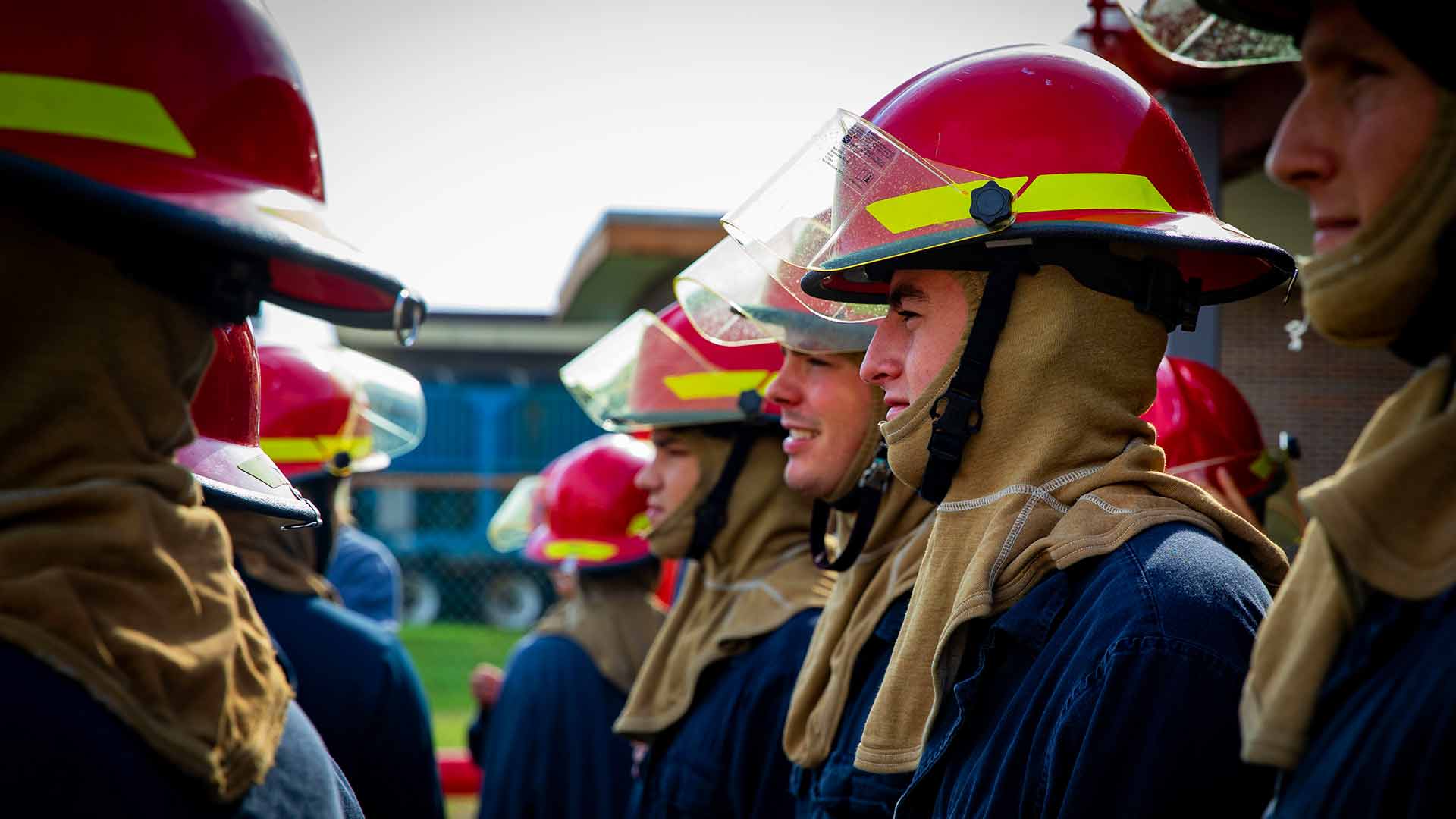 Apply & Learn More
You may start the application process during the second semester of your junior year of high school. Apply and learn more about the Navy ROTC program on their website. The earlier you submit your application, the better your chance of attending the school of your choice.
Interested in other ways to serve in the Navy? Learn more about other education opportunities, career options and other ways to become a Commissioned Officer.