ONE TEAM. ONE MISSION.
When you join the Navy, you join a family. In our family, every Sailor has their own story. We all come from different backgrounds and got here different ways, but we're all working together toward the same mission.
THE NAVY JOURNEY
The Navy is the next step for many young people looking to grow, learn, and create a meaningful future for themselves. If your son or daughter is considering joining the Navy, you might be surprised by the education opportunities, career advancements, personal growth, and life experiences that are ahead of them.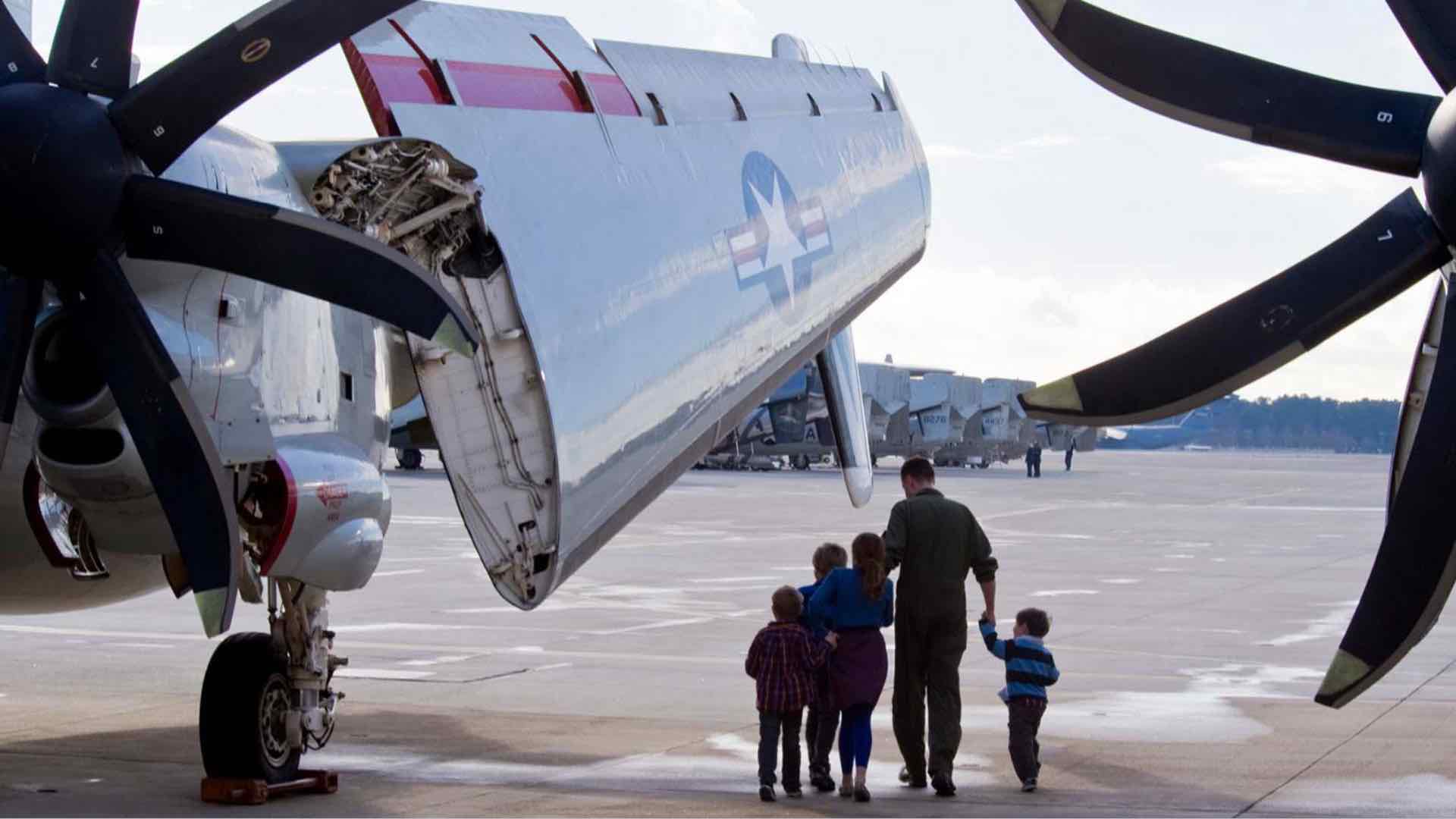 MAKING A DECISION
If you've never had a family member join the military, or you don't know anything about the Navy, we're here to fill you in. This is a big decision that can impact your whole family. We want to answer your questions and help you feel confident about taking steps forward together.
FREQUENTLY ASKED QUESTIONS THAT HAVE HELPED NAVY FAMILIES MAKE THE RIGHT DECISION:
WHERE IS NAVY BOOT CAMP?
Great Lakes Naval Training Center north of Chicago, IL.
HOW LONG IS NAVY BOOT CAMP?
It's a 10-week program that includes conditioning, marching, drilling, attending classes and weaponry.
HOW CAN MY SON OR DAUGHTER QUALIFY FOR NAVY EDUCATIONAL PROGRAMS?
Once they know the program they're interested in, they simply apply. The Navy offers everything from college scholarships to financial assistance to accredited training programs. These programs are available at all levels—from undergraduate to graduate to professional.
HOW CAN MY SON OR DAUGHTER ATTEND SCHOOL WHILE IN THE NAVY?
Enlisted sailors can finish an associate's degree or even a bachelor's degree while serving, and save the post 9-11 G.I. Bill benefits for a graduate degree or pass the benefits on to their dependents.
We encourage continuing education for our Sailors and may pay up to 100 percent of the tuition for Active Duty service members stationed ashore or attached to a ship, who attend courses during their off-duty time. Many ships have accredited teachers and educators on board ships to teach college-level courses and help Sailors keep up with their studies while at sea.
Courses offered on-base are held by actual colleges and universities and generally give credit for military training, with flexible credit transfer policies.
CAN MY SON OR DAUGHTER EXPLORE NEW FIELDS AFTER JOINING THE NAVY?
Yes. Once they have served at least one tour in their designated field, they may pursue other opportunities. The Navy recognizes that over time Sailors' interests may change. As such, the Navy affords career flexibility with many re-designation options and educational/training programs.
WHAT CAN SAILORS DO IN THEIR FREE TIME AT SEA VS. IN PORT?
Sailors have plenty of activities to choose from in their free time whether in port or at sea. When at sea (and depending on the size of the ship), Sailors have areas for exercise, games, movies and communicating with family and friends back home.
When in port at home, Sailors can go home in the evenings to relax and spend time with their family. While in port away from home, Sailors can enjoy sightseeing, sampling the local cuisine and exploring new cultures all over the world.
How does a Sailor's salary compare to a civilian's salary?
Comparisons can vary from one career to another, but once you add salary, housing and other allowances, benefits, and education, the compensation is very competitive with civilian pay. Unlike most civilian job structures, you'll receive built-in annual and incremental raises based on length of service, and promotions throughout your career.
WHAT TO EXPECT
Specific underway schedules can vary widely.  Normally ships will go to sea for 10 days to 2 weeks each month for training operations in preparation for deployment. Extended operations away from home port can last up to 6 to 9 months, and ships typically deploy once every 18-24 months. This varies depending on the mission and type of ship your son or daughter will be serving on. Ships on deployment usually spend time visiting ports throughout the world. If your son or daughter is on a shore duty tour, they will likely spend no time at sea during that duty assignment.
Except for the time spent in Boot Camp (if an Enlisted Sailor), your son or daughter will typically be just a phone call, text, or email away. Most of the time, Sailors have access to many forms of communication. These services are offered anywhere your son or daughter is stationed—even while at sea. Sailors look forward to hearing from home while underway. While the ship is in-port, your son or daughter will likely report to work each morning on the ship, and return home each evening.
Having a son or daughter child in America's Navy isn't always easy. If this is their first time away from home, it can be tough on him or her—and on you. Luckily, you're not the first parent or family member to walk this road—in fact, you can learn a lot from those who have at sources like NavyForMoms.com and NavyDads.com. These sites are sponsored by America's Navy, but parents are free to express their opinions, provide support and advice, and share their stories.
Once your son or daughter has completed basic training and any follow-up schooling, they will probably move just once to their first permanent duty station. Naturally, if they stay in the Navy past their first enlistment (or if they request a specific assignment) they may have to move again.
Enlisted Sailors and Officers enjoy generous vacation time in the Navy. Sailors earn 30 days of paid leave each year, plus federal holidays. If they don't take all 30 days in one year, they can accumulate up to 60 days to use in the future
UNDERSTAND YOUR OPTIONS
There are many ways to join the Navy. Your son or daughter may decide to join as an Enlisted Sailor right after high school or earn a four-year degree and then join as a Naval Officer. To understand how this will affect their Navy experience, choose a path to read about each option.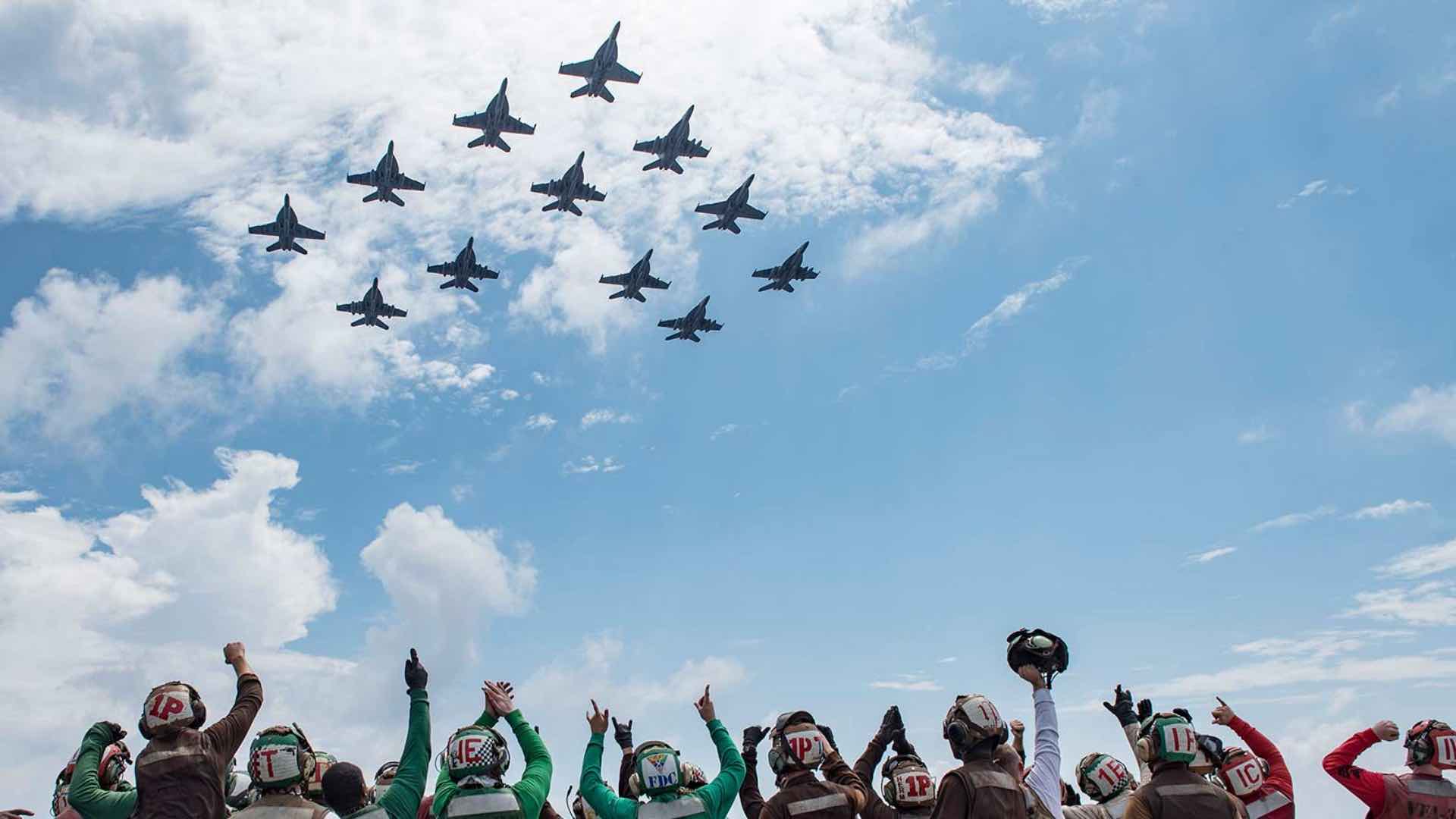 TALK ABOUT IT
Having an open conversation with your son or daughter can help you understand why they are thinking about joining the Navy
Consider asking these questions:
Why do you want to join the Navy?
What do you hope to gain from joining?
Have you thought about any Navy careers you might be interested in?
How do you think the Navy will prepare you for your future?
Are you prepared for the commitment the Navy requires?
What is the next step for you right now?
PREPARE TO START YOUR JOURNEY
After weighing the options and talking about it together, we hope you feel ready to help your son or daughter make their decision. The experiences the Navy has to offer are valuable and unmatched by any civilian job. We're excited to see them excel, challenge themselves at sea, and become part of one of the nation's oldest, proudest and most respected organizations. Start your journey.