America's Navy is here to protect—from all threats foreign and domestic. One is drowning.
An average 10 people drown every day—that is more than 3,000 in a year. It is the leading cause of death for children ages 1-4 and the second leading cause for children 1-15. Even though the United States has 95,000 miles of shoreline, less than half of American children can swim safely. It's time to change that.
5 STEPS TO WATER COMPETENCY
Take it from the Sailors who swim 5 miles through Pacific swells—swimming takes practice.
You do not need to know how to swim to join the Navy; you do need to be willing to learn. We encourage everyone to find your local swim organization and take lessons today. Learn to swim before you get in.

ENS Brie Coger
"Whether you find yourself uncomfortable in the water or you notice a panicked swimmer, stay calm. Breathe. Call for help. Then figure out a way to get to safety."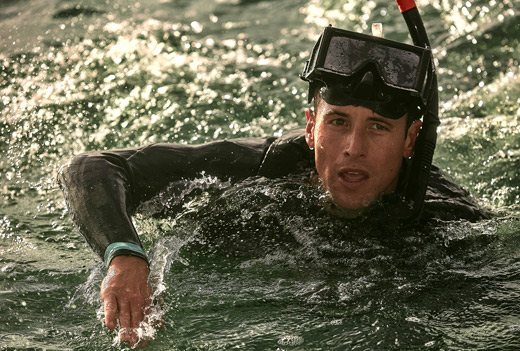 Aviation Rescue Swimmer Jamison Ware
"Respect the water. Learn water safety not just for yourself, but for others."