See who makes up the global network of Navy Health Care and what kind of career opportunities, training, benefits and service options are available to Officers. Plus get the next steps for becoming part of America's Navy.
Can't view these files? Download Adobe Acrobat Reader
HEALTH CARE OFFICER - GENERAL OVERVIEW
PDF | 3 MB
With a degree from a four-year college or university and the requisite qualifications, you could be a Physician, Dentist, Nurse or Specialist – as well as a distinguished Officer – in America's Navy.  Download any of our available Health Care Officer brochures to learn more.
BECOMING A NAVY MEDICAL OFFICER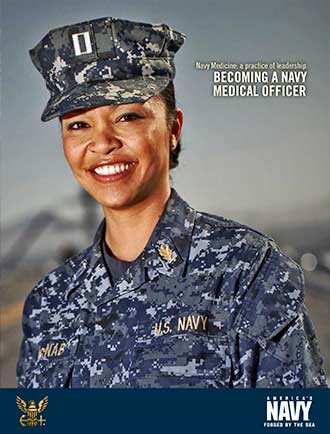 Physicians, dentists and nurses are all commissioned as Officers in America's Navy. At Officer Development School, their talents are combined with leadership skills to form a strong foundation for a successful career as a Navy Officer.
HEALTH CARE EDUCATION OPPORTUNITIES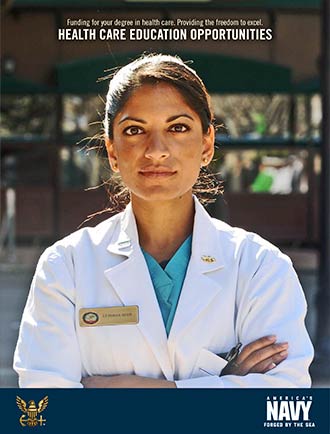 From scholarships to sign-on bonuses, salary/housing allowances to loan repayment options, the Navy has generous financial assistance programs available to current and aspiring health care professionals.
DENTAL CORPS (DENTISTS)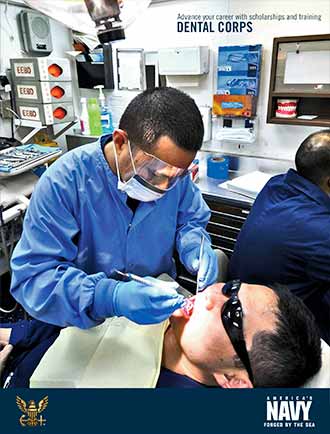 Navy Dentists have the opportunity to practice progressive dentistry and to collaborate with fellow dental experts – all without the usual business concerns
MEDICAL CORPS (PHYSICIANS)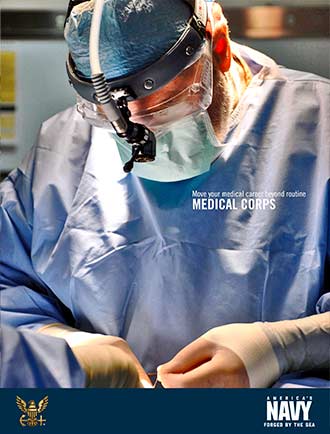 Navy Physicians have the distinction of practicing patient-focused medicine, without the typical business concerns, within a renowned health-care system.
MEDICAL SERVICE CORPS (SPECIALISTS)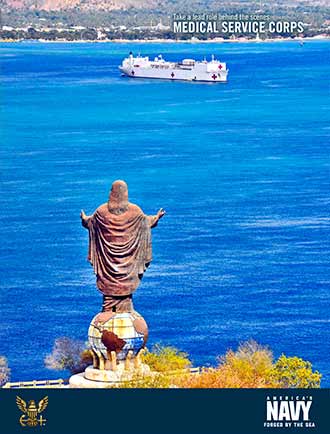 The highly specialized members of the Medical Service Corps practice in any of 22 diverse specialization areas, from health care administration to the health care sciences to clinical care
NURSE CORPS (NURSES)
Navy Nurses don't just gain unrivaled experience; they enjoy equal respect – caring for patients who are truly in need while upholding a proud heritage of compassion and excellence