Never Backing Down
The air is electric. As Kaylah's name is called over the loudspeaker, cheers echo from the stands. Almost everyone she knows is in the stadium—her brigade, her friends and her mom. All eyes are fixed on her, especially the Midshipman who is dodging jabs from Kaylah's right hook. It's the Naval Academy's Annual Boxing Brigade Championship—and the featherweights are in the ring.
Want More Navy Stories? Connect with Us Today.
Ever since she was little, Kaylah Gillums knew she wanted to do something big, something that would make a difference in the world. Growing up with two military servicemembers as parents shaped how she saw her future. She felt the calling—the burning desire to carry the torch and serve. But the path toward the career she wanted wasn't always clear.
Shortly after 9/11, Kaylah's dad was stationed in San Diego, CA. One day he was driving home and his car was cut off on the road. The car flipped, his neck was broken and their lives were never the same.
Her father survived the accident, but it ended his 12-year career with the Marine Corps, left him paralyzed and irreversibly changed Kaylah's direction in life. Her father refused to be a victim or let the accident slow him down. He forged a new future for himself and found a voice and place in the military and veteran community.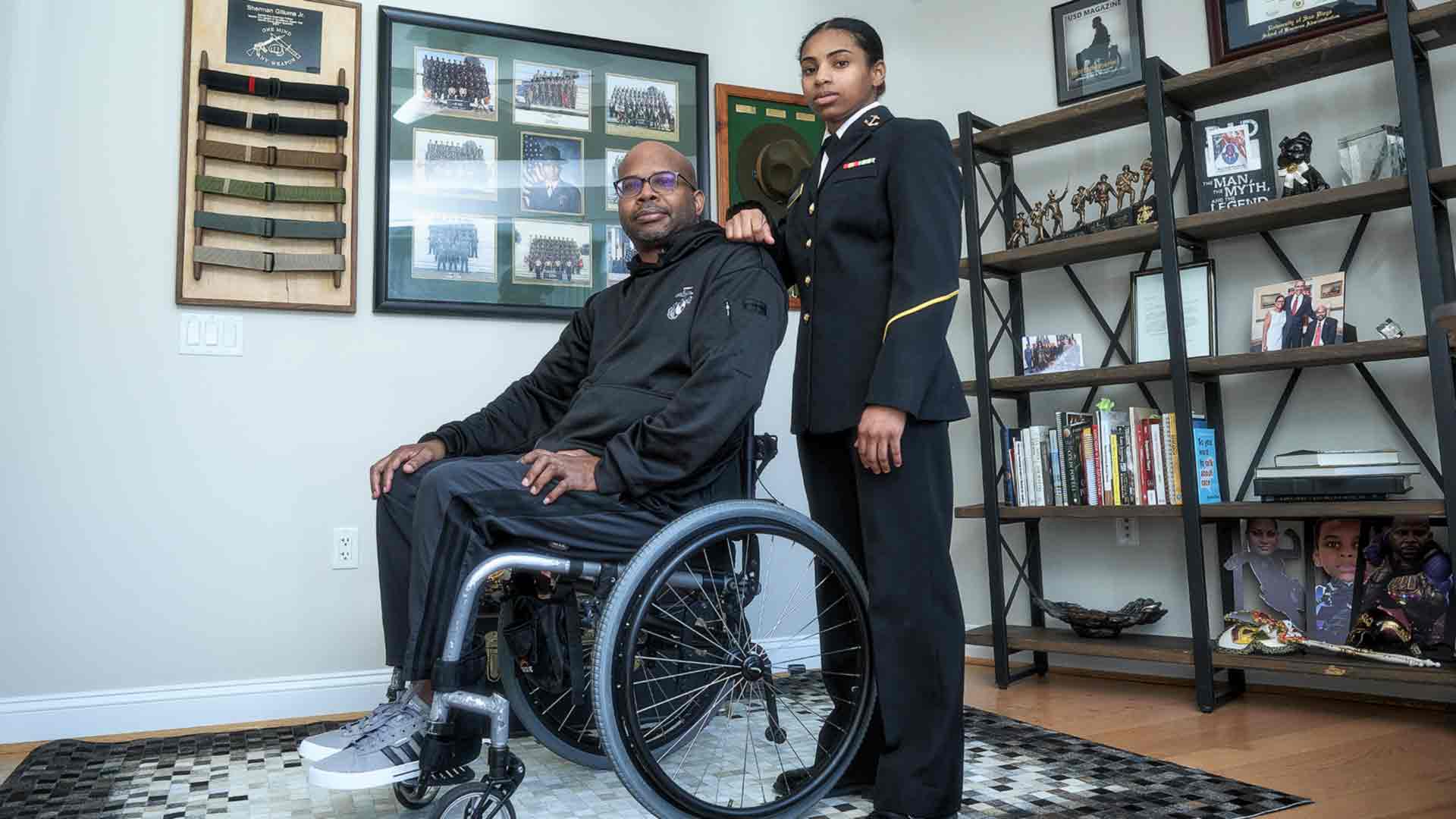 Kaylah witnessed her father's grit and used it as her catalyst to do something special. She decided to attend the U.S. Naval Academy. There, she would have the best shot to build a career that lived up to the standards set by her family.
The U.S. Naval Academy is more than a university. It's where students learn to become leaders. The course load is demanding. Classes cover everything from the politics of China and Japan to military science and engineering—anything and everything that will equip students to be America's future military leaders.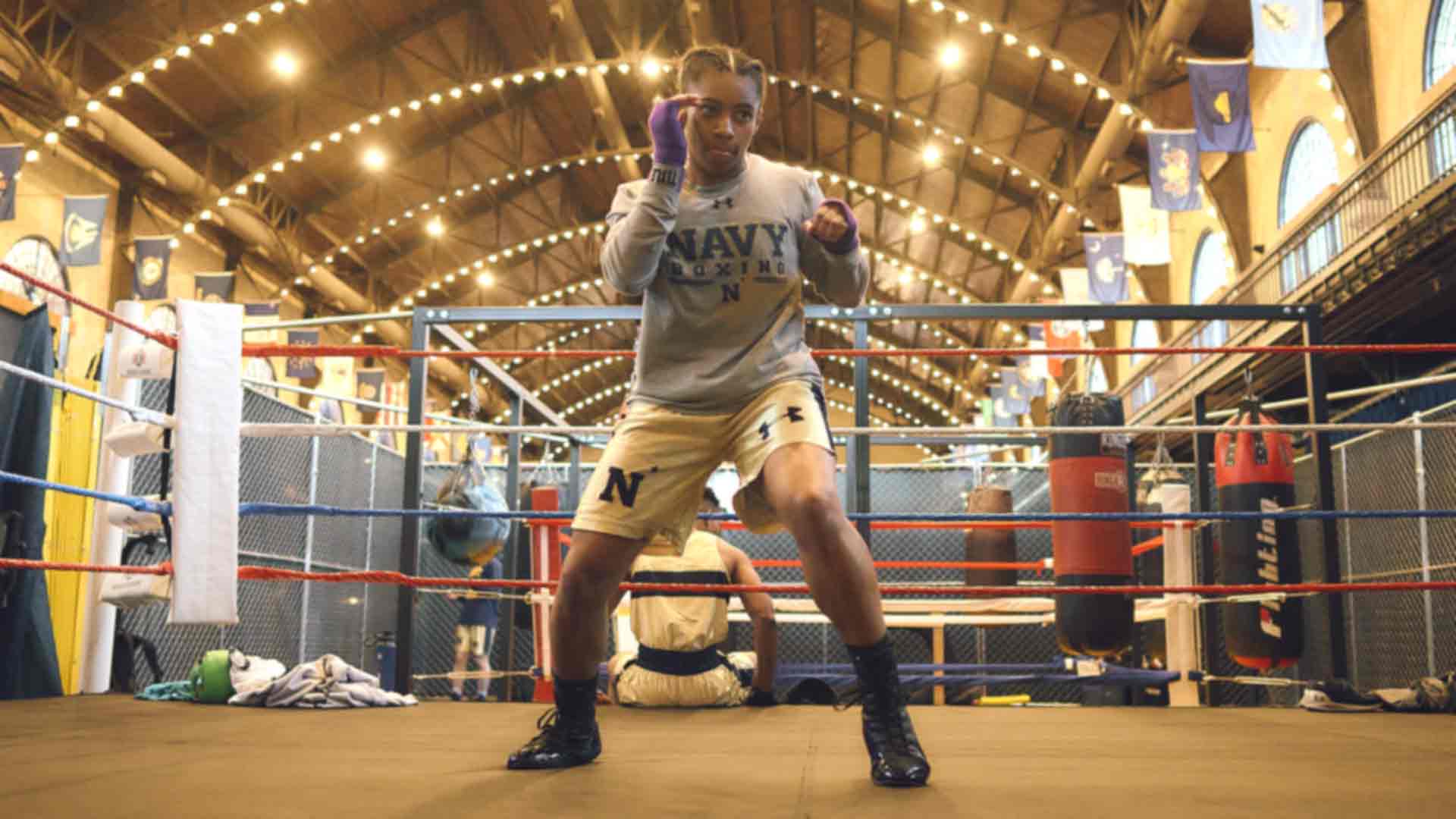 Part of that training includes joining a club sport. On top of a rigorous academic schedule, Kaylah was part of the Navy boxing team. Boxing has been a part of her life since she was little, a sport she bonded with her dad over. It taught her how to face life's challenges head-on, without fear.
So when the night arrived of the Brigade Boxing Championships, Kaylah was ready. Her coach was in her corner, feeding her encouragement on how to defeat her adversary. But as the bell rang and the fight began, the cheers faded, instead replaced by the voice of her father. All the years of coaching replaying over inside her head at just the right moment.
Want More Navy Stories? Connect with Us Today.
U.S. NAVAL ACADEMY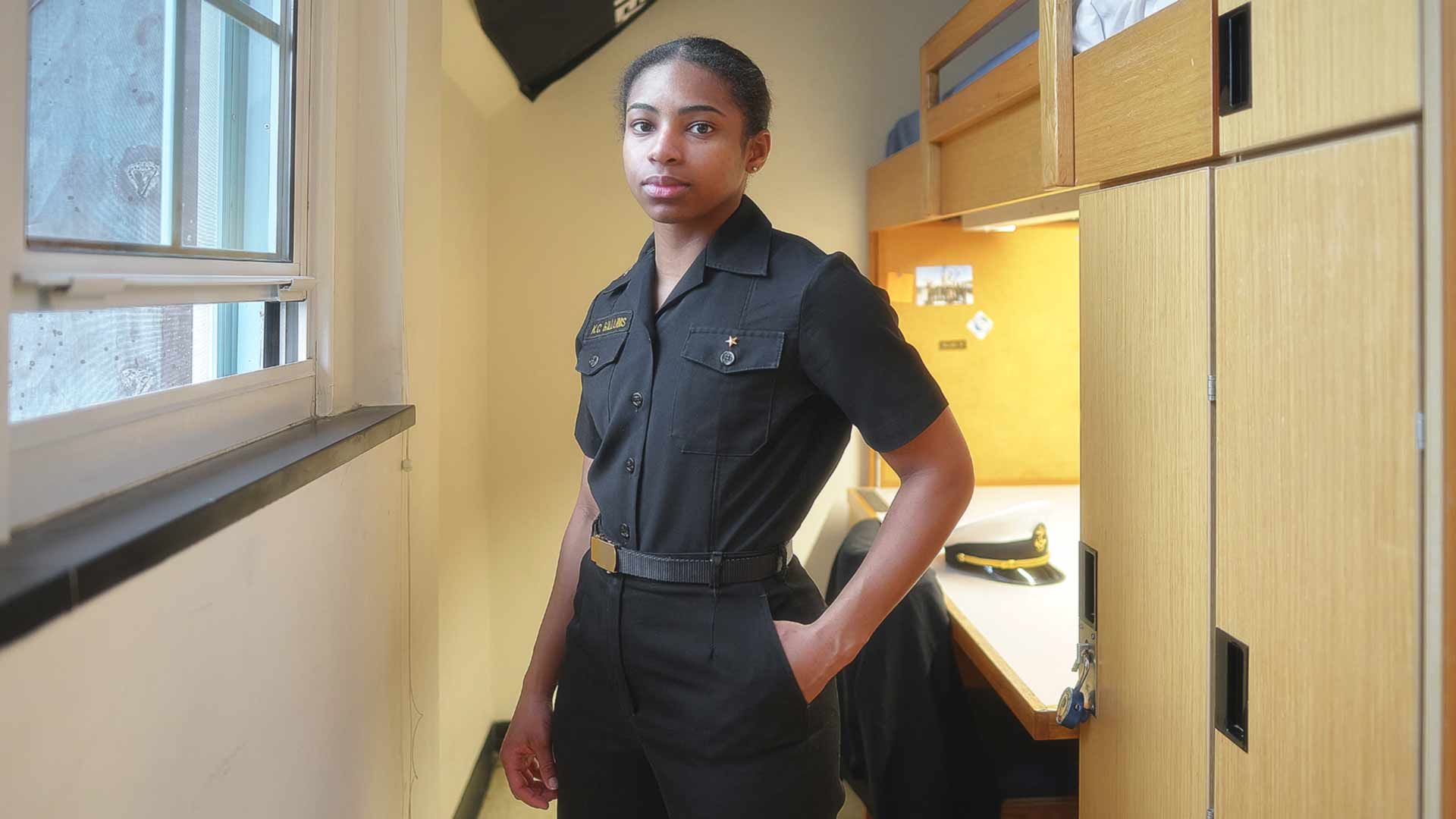 Attending the Naval Academy is a privilege and an achievement. As a student at one of the highest-ranking public schools in the nation, you'll graduate with a Bachelor of Science in one of 26 majors and a commission as an Ensign in the Navy or a Second Lieutenant in the Marine Corps. Each student who attends the Naval Academy has a full scholarship, protected study time and a dedicated team of advisors to guide them through their journey as a Midshipman.
Learn more about life as a student at the Naval Academy.
Explore other education opportunities and ways to become a Commissioned Officer.