Rising to the Challenge
Life doesn't often take the path you expect, but sometimes, it turns out better than you could have ever imagined. For Navy Sailor Desirae Martinez, tenacity and persistence led to a career that defied expectations.
The women in Desirae Martinez's family were not afraid to roll up their sleeves and get their hands dirty. Growing up, Desirae watched her mother handle tasks like repairing her car engine and changing the oil. She didn't wait for help—she popped the hood and figured it out herself. And unknowingly, she made herself a role model to Desirae, who spent her childhood watching and learning from her mom.
As Desirae grew older, that mentality stuck with her. She could do anything she set her mind to. And she set her mind to playing basketball. She picked it up quickly—by the time she reached high school, she was a shoo-in for the Varsity team. But when it came time for college, even though she had some scholarship money, she knew she needed a career that could help finance the rest of her education.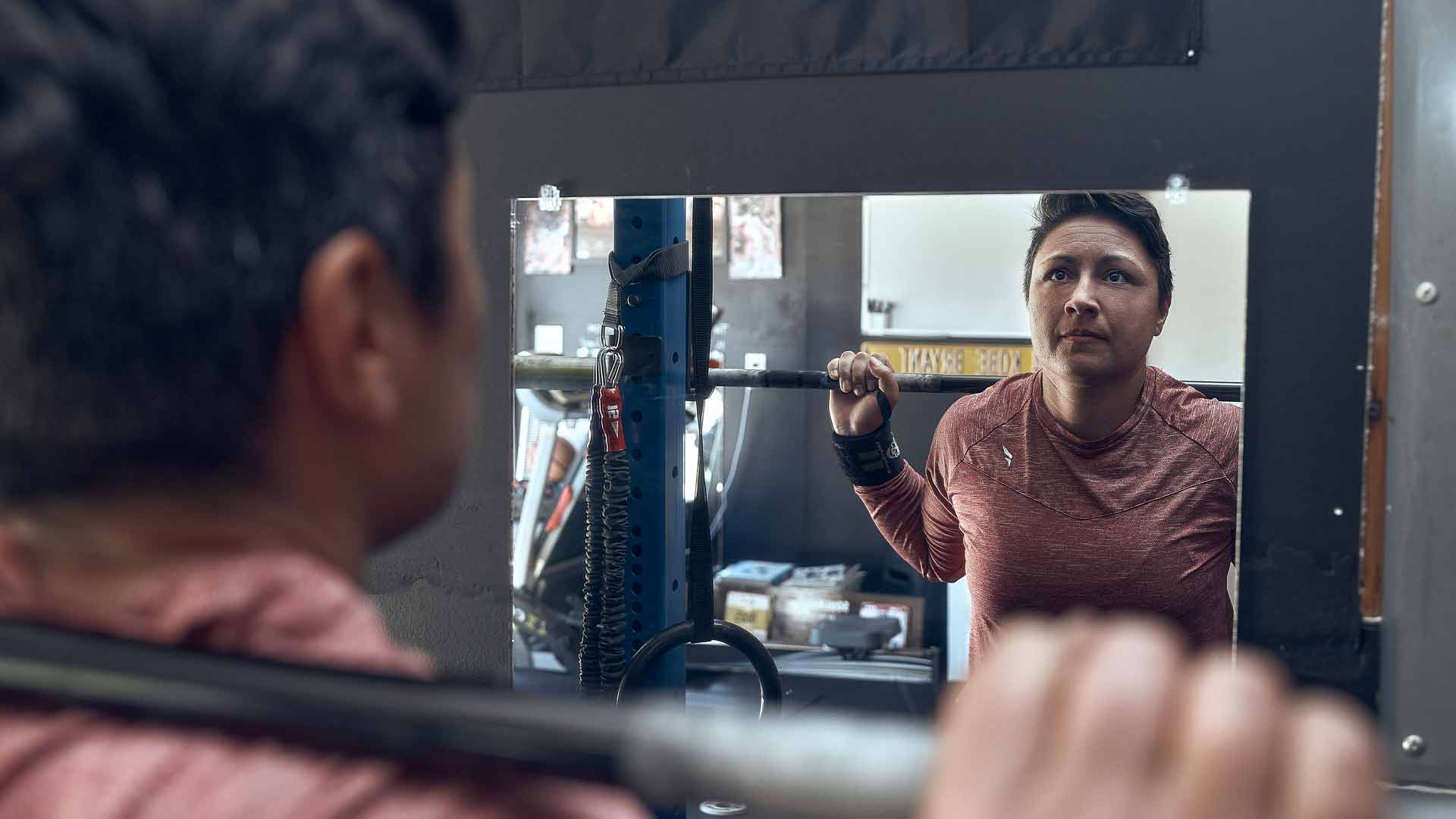 When a friend told her about the benefits of joining the Navy, from tuition assistance that would let her finish her education, to Navy basketball teams that would be eager to find talent like her—it seemed like the perfect opportunity. And after talking to a recruiter about a role as an Engineman, she knew she had found her fit.
As an Engineman, or "Snipe," Desirae would help power entire diesel ships. To her, turning wrenches and maintaining the fuel systems felt like home. Repairing engines and getting her hands dirty in the belly of the ship reminded her of the weekends spent working on cars with her mom.
While Desirae made the choice to retire her basketball shoes, the Navy provided plenty of other opportunities for growth. When it came time to choose a duty rotation, Desirae joined Coastal Riverine Squadron Four, an opportunity that thrust her into a new line of work.
Instead of working down in the engine room, Desirae was selected as one of the Navy's first female coxswains of the Mark VI Patrol Boat. A coxswain is a Sailor who is licensed to drive boats under 100 tons. The role of coxswain is notoriously difficult, but again, Desirae excelled at the job. Participating in security missions, Desirae navigated the Mark VI Patrol Boat along coastlines and on the open ocean to escort and protect Navy assets.
The Navy has made Desirae resilient—today, she works hard to pass these same ideals and work ethic on to her young son. She teaches him the same lesson that has served her well her entire life: when you're willing to roll up your sleeves and work hard, you can do anything you put your mind to.
Engineman
When you're in the middle of the ocean, losing power simply isn't an option. Diesel-powered Navy ships rely on their engines to keep their power generators up and running so the ship and all its systems can keep moving forward. As an Engineman, you know your ship's engines like the back of your hand. You know the mechanics behind every part, how to inspect it, how to fix it, and how to prevent it from causing trouble. And if it does cause trouble, you'll have it back up and running in no time. Learn more about what it takes to be a Navy Engineman.