JAMISON'S BIO
Jamison Ware grew up all over the world. With two parents in the armed forces, he had the opportunity to see countries most people only dream of. Every time he moved, he reinvented himself to make new friends in new schools to make a new home from scratch. He admits that it was difficult to discover his own identity, until he found the beach. Growing up in Florida, Ware became a lifeguard on the Swift water rescue team of Okaloosa County Beaches. It was here that Ware found his identity. And when he joined the Navy's Aviation Rescue Swimmers, he found his purpose.
Ware excels at his job, taking each challenge and fear with resolute determination. After countless search and rescue missions, the Navy has taught him a profoundly valuable lesson: happiness is achieved when you put other people first. Today, this selflessness gained as a rescue swimmer is not only part of his job, it is part of his life.
Ware volunteers in the San Diego community every week, feeding the homeless and reading to underprivileged children. Giving back, supporting, defending, uplifting all others, is the way he lives every day. Selflessness was sparked by Ware's youth, forged in the Navy and continues to pervade every corner of his life through the kindness of his spirit.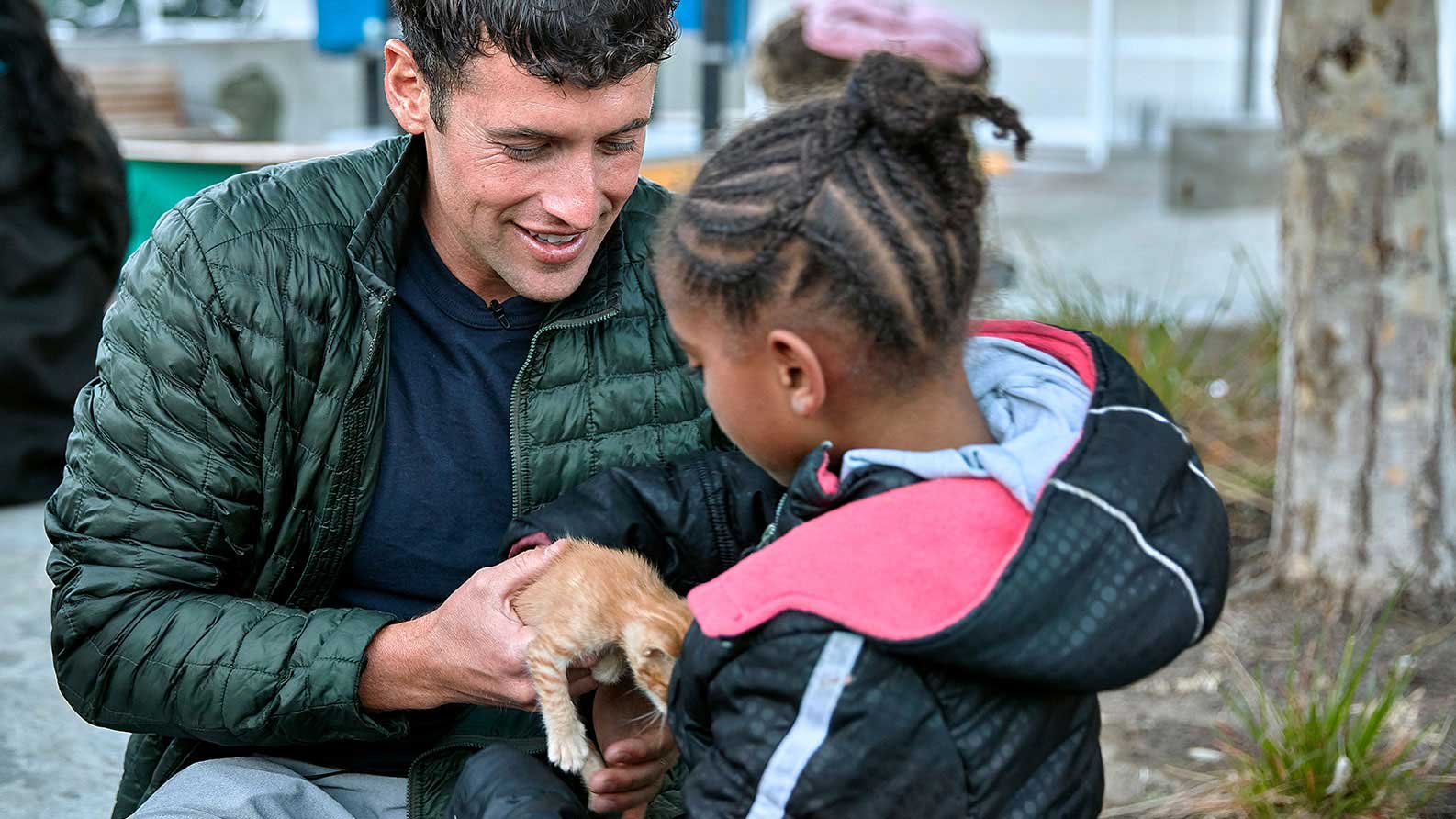 AVIATION RESCUE SWIMMER
As an Aviation Rescue Swimmer (AIRR) you will join a team dedicated to being the top emergency response unit in the world. Leaping from helicopters, swimming through raging seas, and saving victims whose lives are on the line, you will complete search and rescue missions in some of the most extreme environments imaginable. The motto of an Aviation Rescue Swimmer is, "so others may live." It is a testament to not only the selflessness of this job, but the honor, courage, and commitment it takes to do it well.