Michael's Bio
Michael Benitez thought he was leaving family behind when he joined the Navy. Instead, he found a new one as a Boatswain's Mate.
Michael was born in San Bernardino, CA, to a family steeped in Navy legacy. His father served as an Aviation Boatswain's Mate, working with the aircraft aboard carriers around the world. His grandfather was a Boatswain's Mate, a Sailor who devoted his life to taking care of the ship and its crew. Michael also watched his older brother head out sea as a Machinist's Mate. It was only a matter of time before he followed in their footsteps.
He grew up knowing he was going to continue his family's legacy in the Navy, sharing it with his friends from the time he was young. He listened to the stories from his father and grandfather about what it meant to serve his country.
At 17, when it came time for him to choose a career, he was offered the choice of Hospital Corpsman or Boatswain's Mate. At the time, he was interested in a career in medical services, but there was something deep about Boatswain's Mate that spoke to him.
There's a reason the phrase "ship shape" exists. And that's because of Boatswain's Mates. They're the oldest rate in the Navy, and the lifeblood of the fleet. It's a job that revolves around the integrity of the ship. From the anchor, to the decks, to the pilothouse, these Sailors work hard to keep the crew mission-ready. The pride of these Sailors runs deep into the sea and into the heart of every ship.
When Michael told his family he'd chosen the job, his father was concerned, thinking that Michael wouldn't be satisfied with a career in the Deck Department. But once Michael stepped on board the USS Momsen, an Arleigh Burke-class destroyer, he knew he had made the right choice.
He immediately connected with the Boatswain's Mates on board, realizing that his devotion to hard work, brought him closer to the crew. Once he was promoted to 3rd class at just 18 years old, he knew he was officially welcomed into their ranks. His father even took him to get a tattoo of the traditional "crossed anchors" to symbolize the step into the family legacy.
Today, Michael sometimes imagines what his grandfather would say if he was still alive.
"My grandson made the right choice. I'm proud of him. He's a Boatswain's Mate."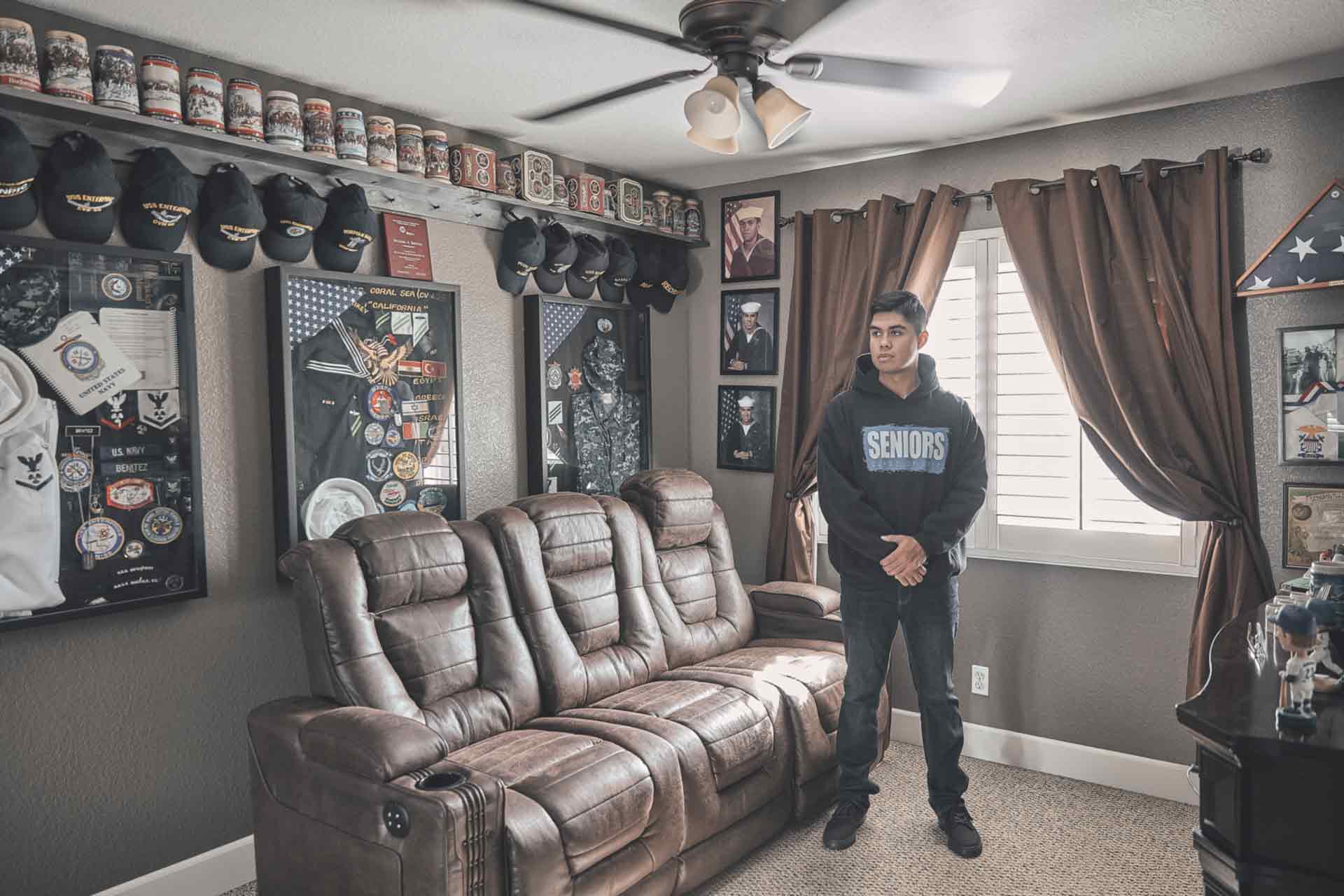 Boatswain's Mate
Few rates have stood the test of time, but Boatswain's Mate is one of them. You're the go-to Sailor aboard every ship, with skills that can't be developed anywhere else. From ship repair, to security detail, to driving an aircraft carrier, your job is as versatile as you make it. There's also opportunity for temporary duty in damage control and surface rescue or visit board search and seizure (VBSS) teams. Your crew is your family, and this tight-knit group of Sailors form bonds for life. Out here, Boatswain's Mates are the lifeblood of the ship.