ASHLEY'S BIO
Ashley Flynn grew up in Rhode Island, attended college in Rhode Island and joined the Navy in Rhode Island. But she was built to do more than what fell within those 1,200 square miles. Ashley was always aggressively curious—a trait that followed her through school and inevitably led her to become a Lieutenant in the Navy Nurse Corps.
On the brink of graduating pre-med from the University of Rhode Island, Ashley could see the ripple effect of the recession. No one was hiring young nurses. That is where her curiosity came in. Ashley never dreamed of joining the Navy, but after reading about it, she couldn't find a reason not to try.
Ashley plunged into Navy life full steam ahead. For the first year, she worked grueling hours aiding badly injured soldiers from Iraq and Afghanistan. As one would expect, nothing prepared her for that. But the experience introduced her to the Wounded Warriors care program and showed her the positive impact her life could have on others.
Ashley never looked back. She quickly advanced to Intensive Care Nurse—a position that took her all around the world to places like Djibouti, Africa. She was then selected as one of only four Navy fixed-wing critical care nurses, obtained her master's degree on an island in the Indian Ocean and traveled back to San Diego as a Division Officer of the ICU. The Navy was Ashley's lifeline. And now, she is ours.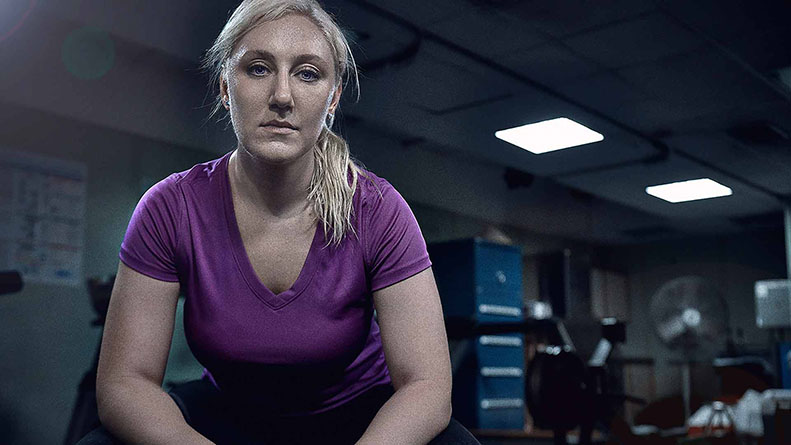 NAVY NURSE
Make your care reach farther than a hospital wing. As a nurse in America's Navy, you are the backbone of Navy Medical Centers that span the globe. Whether you are caring for the wounded and their families, or people in need of humanitarian aid, your expertise, quick thinking, and hands-on experience make the medical wing run smoothly. Work alongside top doctors and surgeons with cutting-edge technology and be part of the good in the world. This is Navy Nursing.