DAMIAN'S BIO
Damian Jackson wasn't born a team player. It took a career in Navy Special Operations to help him understand what it means to be part of something bigger.
A self-described, "trouble child," Damian was never able to find satisfaction in the classroom. Instead, he focused his energy on sports like baseball, soccer and snowboarding. He grew up with an older brother in a single-parent home in Las Vegas, NV, his mother working two jobs to keep the family afloat.
After high school, he followed in his brother's footsteps and enlisted in the Navy as a Hospital Corpsman. But at 6"2' and 270-pounds of pure muscle, Damian was built to do something more. Once he arrived at boot camp, he changed course and set his sights on the elite SEAL program.
Training took Damian out to Basic Underwater Demolition School (BUDs) in San Diego, CA. There, he spent six months fighting through SEAL training—doing thousands of push-ups, swimming for miles strapped to the teeth with gear, carrying 200-pound boats into crashing surf and doing everything it took not to give up and ring the bell. Because for Damian, quitting is never an option.
Shy and quiet by nature, Damian was initially perceived by his fellow Frogmen as selfish. But, as he progressed through the program, he transformed that viewpoint into one of selflessness. He came to realize that the SEALs to his left and right weren't competing against him, they were part of a team. They were brothers. No SEAL can complete a mission alone.
Damian made it through the infamous Hell Week and became part of a SEAL platoon. He took on the role of Lead Breacher, specializing in explosives and obstruction removal. Any barricade that needed toppling, wall that needed crumbling, or door that needed to be blown off, was Damian's responsibility. In other words, he didn't knock at an enemy's door.
After two deployments, Damian felt his career as a SEAL was coming to close. Though he had never played football before, he dreamed of going to college and eventually playing professionally. He wrote to every Division 1 college team until one finally wrote back. The Nebraska Cornhuskers.
Damian showed up at the University of Nebraska unsure if he would make the cut. But his mental fortitude and devotion to the idea of "team" made the entire coaching staff take notice. After proving himself in tryouts, Damian joined Nebraska football as a Defensive Lineman. Some people train for their entire lives to play college football. In part to his training as a Special Operator, Damian had what it took to walk on.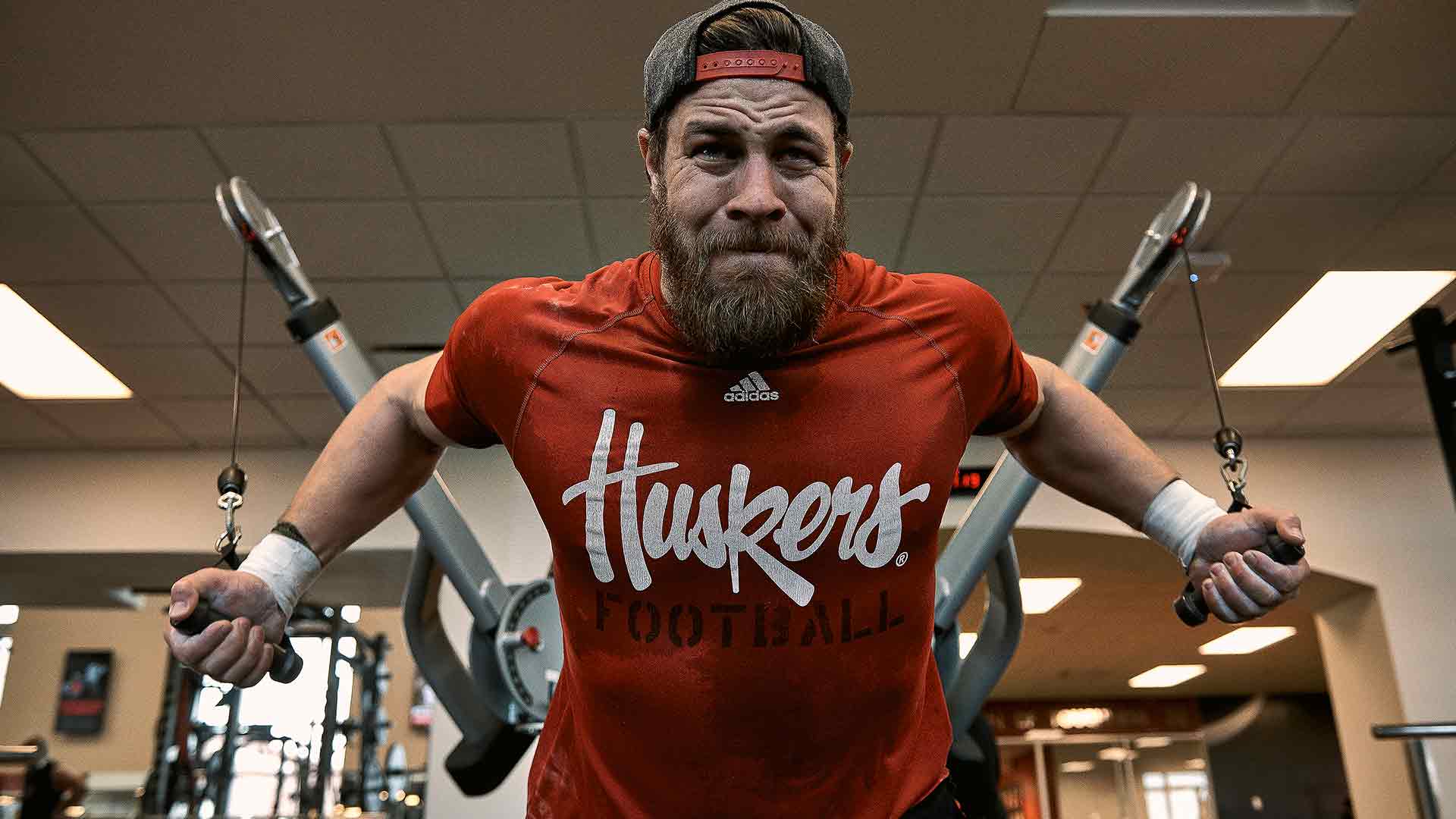 NAVY SEAL
Navy's Sea, Air and Land Forces—commonly known as SEALs—are expertly trained to deliver highly specialized, intensely challenging warfare capabilities that are beyond the means of standard military forces. Their missions include direct action warfare, special reconnaissance, counterterrorism and foreign internal defense. When there's nowhere else to turn, SEALs achieve the impossible through critical thinking, sheer willpower and absolute dedication to their training, their missions and their fellow Special Operations team members. Find out more about life as a Special Operator.