JUSTIN'S BIO
Steam pours off the flight deck of the USS Nimitz in the middle of the Pacific Ocean. Though the ship appears a desolate island from afar, up close it's alive with action. Sailors race across the iron bow, shuttling fighter jets and helicopters to their take-off positions. It's a chaotic, calculated ballet of noise.
But for Justin Alvarado, it's not enough.
Born in Rancho Cucamonga, CA, Justin always had a desire to join the Navy and serve his country.
He began his career as an undesignated Airman, soon becoming an Aviation Boatswain's Mate aboard the Nimitz. He liked the excitement, racing around the deck for long hours and feeling the adrenaline pulse as he helped aircraft accomplish their missions. But what he truly valued, was the camaraderie he felt among the other Airmen. He loved mentoring new Sailors and helping them adjust to the fast-paced world of flight operations.
But when an opportunity arose to transition from the flight deck to Religious Ministries, Justin was unsure if he was up for the challenge.
A Religious Program Specialist is a far cry from the excitement of aviation ops, it would give him purpose he could never find in the action on deck. Though he didn't grow up with a religious background, he became a steward for others, putting the needs of his fellow Sailors above his own.
After going to school to become an RP, Justin was stationed at Naval Station Rota in Spain. There, he was tasked with setting up religious services for the Sailors on base. But his job was about more than that—it was about bringing Sailors together and helping to support their mental health through faith, whether they're religious or not. From Judaism, to Hinduism, to Christianity, to Islam, Justin ensured that every Sailor had proper access to the resources they needed to follow their faith.
He also provided a listening ear for Sailors when they needed it most. Justin worked directly with the Chaplains as sounding board for problems, concerns or issues that arose in their lives. From suicide prevention, to relationship advice, to self-esteem issues, Justin helped ensure that Sailors had someone to talk to and a solution to their problems.
He learned, that no matter your background, your lifestyle, your gender, your sexuality or your religious beliefs, there is a place for you in the Navy. That, here, all are welcome and all have a part to play. That when a diverse group of individuals come together to do a job, they can do it better because of their differences.
And to Justin, that's the most beautiful thing of all.
Today, Justin is at Recruit Training Command in Great Lakes, IL. He is training to be an RDC, or Recruit Division Commander, the instructor in charge of leading battalions of recruits through boot camp. He was the first Religious Program Specialist to be offered the position in over five years.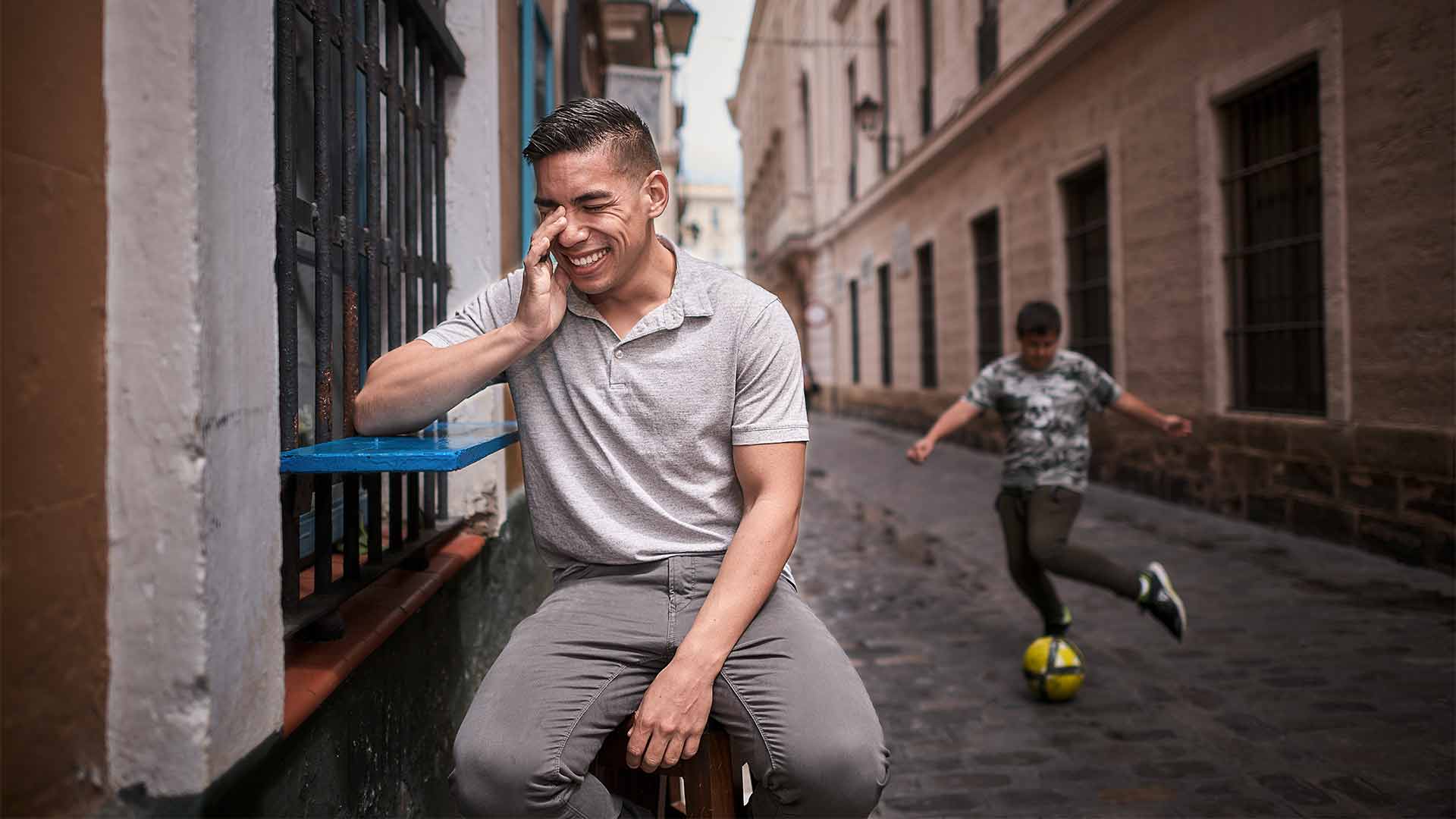 RELIGIOUS PROGRAM SPECIALIST
Religious Program Specialists serve God and country. They prepare devotional materials, organize faith-based events, maintain religious records, and serve as a source of personal security for Navy Chaplains. They support clergy of all faiths in the facilitation of religious activities and even provide security for Chaplains during field exercises and in combat environments. RP's are also tasked with maintaining records, ecclesiastical documents and references for various faith groups. Under the oversight of Navy Chaplains, an RP will handle all phases of the logistical support requirements for religious programs aboard ships, at shore stations and hospitals, and for Marine Corps units and other sea service commands.